Have you noticed the recent trend of required entry tickets to access many national parks? Multnomah Falls and the Historic Columbia River Highway, located in the Columbia River Gorge National Scenic Area, have also been feeling the pressure of overcrowding during peak season. Let me try and explain the details of the permitting system.
First, to make it easy, this audio excerpt from the Together Anywhere Driving Tour of the Columbia Gorge (both Historic Highway and I-84) briefly tells you all you need to know. We've also included a map of the area for a reference to area highlights.
Where do I need Columbia Gorge tickets?
There are two permit areas, each with their own ticket.
Multnomah Falls – You are expected to park at exit 31 on Interstate 84 to access the falls. Unfortunately though, a Timed Use Permit reservation does not guarantee parking. The ticket does gain your group entry.
Historic Columbia River Highway – From the west (Portland), the ticketed section begins at Exit 28. If you do not have a ticket and get off at this exit, you will be forced to return westbound via Highway 30 or Interstate 84 as the on-ramp will be blocked. From the east (Hood River), the ticketed section begins at Exit 35 near Ainsworth State Park.
Have a printed or digital copy of your Timed Use Permit available to be verified at the check-in area of either site.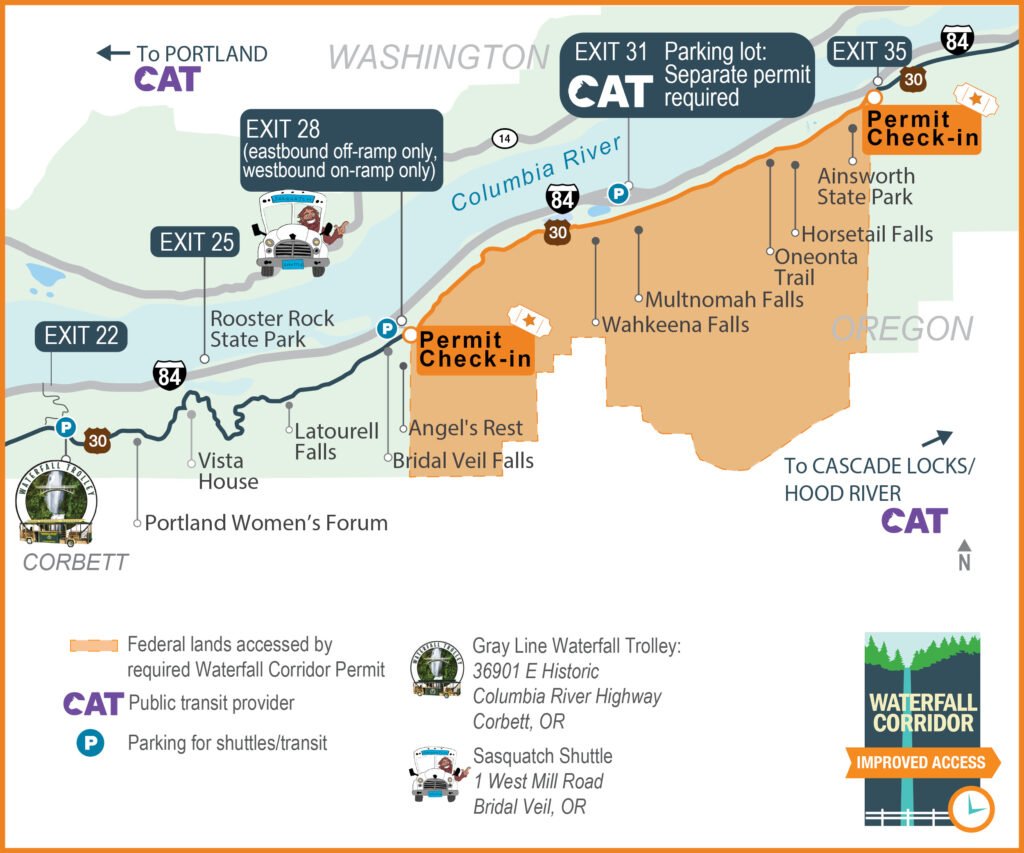 Who needs a ticket?
Anyone (Oregon resident or visitor) arriving by personal vehicle or motorcycle needs a ticket. Anyone using guided tours or shuttle services are exempt (more below) and cyclists are also able to access these areas without a ticket. Note: vehicles over 35 feet are prohibited on the Historic Columbia River Highway.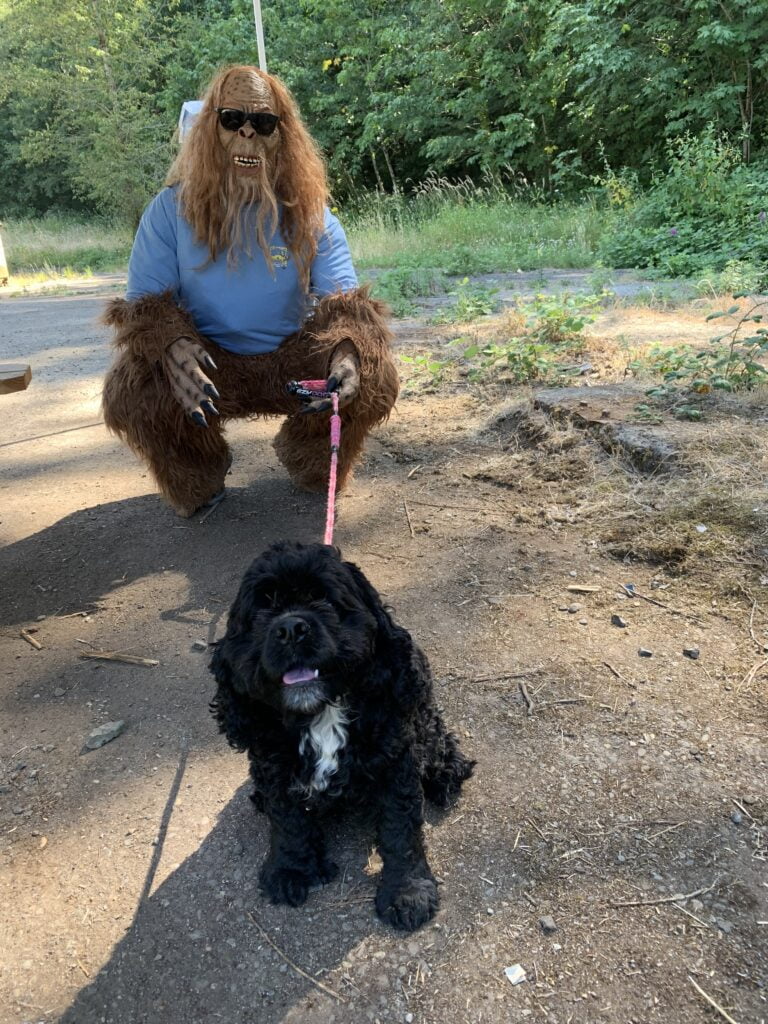 When do I need Columbia Gorge tickets?
A ticket is needed every day of the week between 9am and 6pm starting Tuesday, May 24th, 2022 and ending Monday, September 5th, 2022 for both permit areas.
For each area, a set number of tickets are sold in one hour blocks between 9am and 6pm. For instance, if you bought a ticket for 10am to 11am, you can enter anytime during that hour. You can then stay as long as you like.
How much are tickets?
Technically, there is no charge for the ticket, just a service fee on the website. Both Multnomah Falls and the Historic Highway Waterfall Corridor come at $2 per vehicle.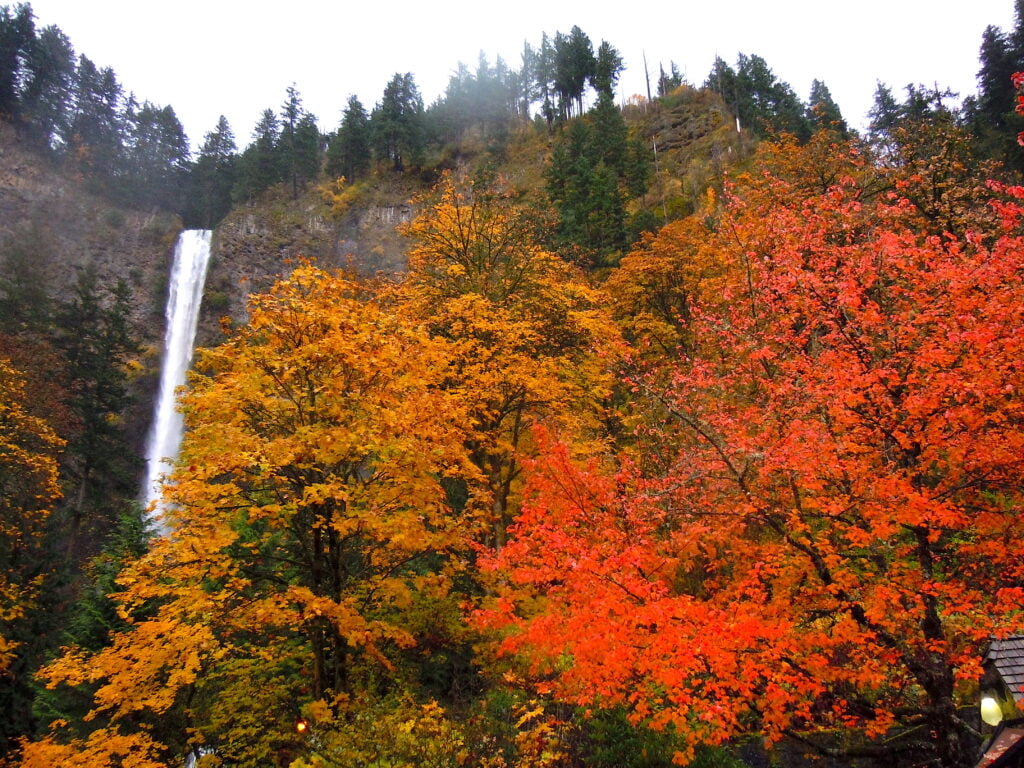 How do I purchase a ticket?
Waterfall Corridor permits are available online for a $2 transaction fee. A limited amount of same-day permits can be obtained at either the Gateway to the Gorge Visitor Center in Troutdale or the Cascade Locks Historical Museum.
At the time of writing, Multnomah Falls tickets are only available online. If you're out of luck for your chosen day, remember how taking a shuttle or group trip waives the need for a ticket.
You are only able to purchase permits up to two weeks in advance.
Why tickets?
The historic highway was constructed in the early 1900s, to deal with this new thing called 'tourism', brought on by the advent of the personal automobile. Small scale at the time, nobody foresaw what travel and tourism would look like in the 21st century.
Starting in the summer of 2021, local, state and federal agencies worked together to launch a pilot program to try out a system of advanced tickets to visit Oregon's most visited outdoor tourist destination: Multnomah Falls.
It worked so well that beginning May 24th, 2022, advanced tickets are now required to visit both Multnomah Falls as well as travel the 7.3 mile section of the Historic Columbia River Highway, also known as the 'Waterfall Corridor' or 'Waterfall Alley.'
Can I still travel down the Columbia Gorge without a ticket?
Of course! Barring any major incidents on the road (which you can observe on tripcheck.com), Interstate 84 is always open and free. In addition, the Washington side of the Gorge has some unique finds. Off season travel times (late fall to early spring) also provide visitors with the opportunity to enjoy the majesty of Multnomah Falls and the Historic Highway without the crowds. If you would like to visit Multnomah Falls or the Historic Columbia River Highway between May 24th – September 5th, there is the possibility to arrive before 9am or after 6pm, or use one of the car free services in the area.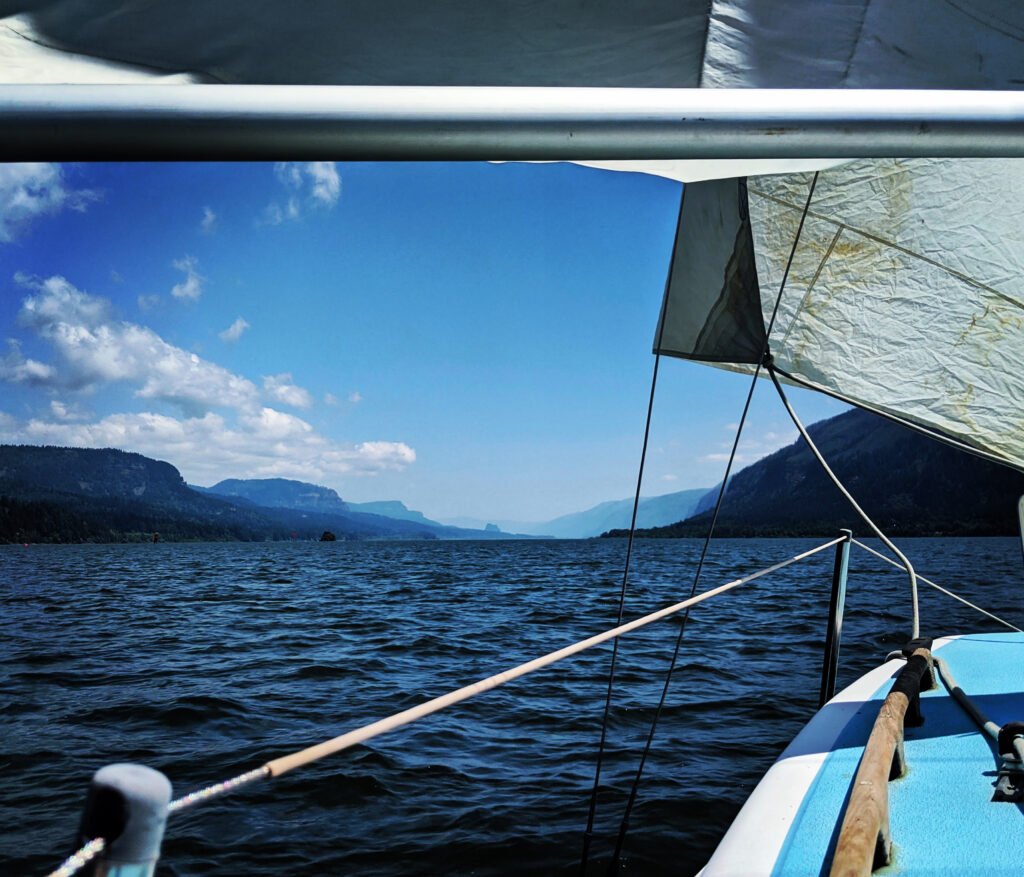 What if I can't get a ticket?
The good news is – especially if you find yourself stuck without a ticket – how there are ways around the requirement. More on that later. Besides, there are so many other awesome stops to visit along the way making the trip worth your while, including many other waterfalls, less famous but not less grand as Multnomah Falls. Check out our other post '5 must-see stops on the Historic Columbia River Highway' to get a few ideas.
To avoid the hassle of traffic, we highly recommend parking at Bridal Veil Falls parking area and using Sasquatch Shuttles for the ultimate car-free (and carefree) experience. Combine that with our audio tour and – voila! – you have yourself an epic visit to the historic highway.
Guided tours also have access to the falls and beyond. For other car free options, such as using the Columbia Area Transit (CAT), you can visit ColumbiaGorgeCarfree.com. ReadySetGorge is a great resource for all things Columbia River Gorge!
Do you like what we have to say? There is a lot more…
Together Anywhere has created a way to explore Oregon through stories while driving, remaining separate from other travelers as you go down the road, learning more about this beautiful place we get to live. This post is an example of our tours, except our tours speak to you. You just download the app, choose your drive, and you are on your way!
Our tours are ever expanding around Mount Hood, the Columbia Gorge and Oregon at large!
Tour content for the Historic Columbia River Highway and Hood River Fruit Loop by Matthew Wastradowski for Together Anywhere.