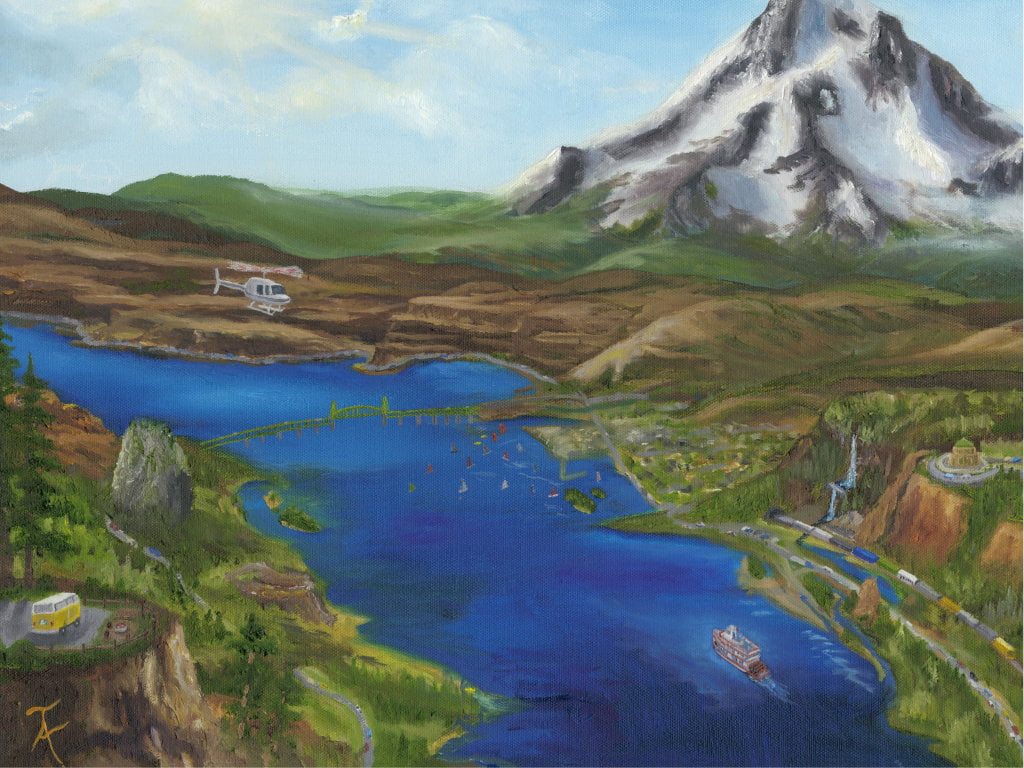 Gorgeous gorges, generations and geotourism
106 narration points
168 miles round trip with a 23 mile narrated side trip
The Together Anywhere Audio Guides is a location aware storytelling experience that takes you on an entertaining journey from Portland and all along the Columbia River Gorge in a way you have never traveled it before.
What can I see along the way?
On this tour, you can experience plenty places to stop, photograph, recreate, or eat as we travel in the eastbound or westbound direction along the historic highway. Of the many places to stop and explore we have some must-see suggestions:
Portland Women's Forum State Scenic Viewpoint – This viewpoint offers the first real view of the Gorge from along the Historic Columbia River Highway – and one of the best. On a clear day, you can see the Vista House, Beacon Rock, and the broader Gorge to the east.
Vista House at Crown Point – One of the most popular stops along this journey and, at nearly 700 feet above the Columbia River, the highest point along the highway accessible to vehicles.
Multnomah Falls – Fed by snowmelt, rainfall, and an underground spring on nearby Larch Mountain, it falls 620 feet over a basalt cliff, making it arguably the tallest year round waterfall in Oregon.
Where do I start the tour?
While you can begin the tour at any point along the drive, we suggest beginning at the Pioneer Courthouse Square in downtown Portland, the Portland International Airport or the Gateway Transit Center to have the full experience of the tour. The eastbound tour currently ends in The Dalles. This tour has unique information in the westbound direction, and can be picked up at any location along the way.
How long is the tour?
The drive between downtown Portland and the end of our Columbia River Highway tour can be accomplished in just over one hour without stopping (and depending on traffic). However, most people enjoy stopping for photos, hikes, and food so the exact duration of the drive is up to you. We recommend taking at least half a day to explore the area.