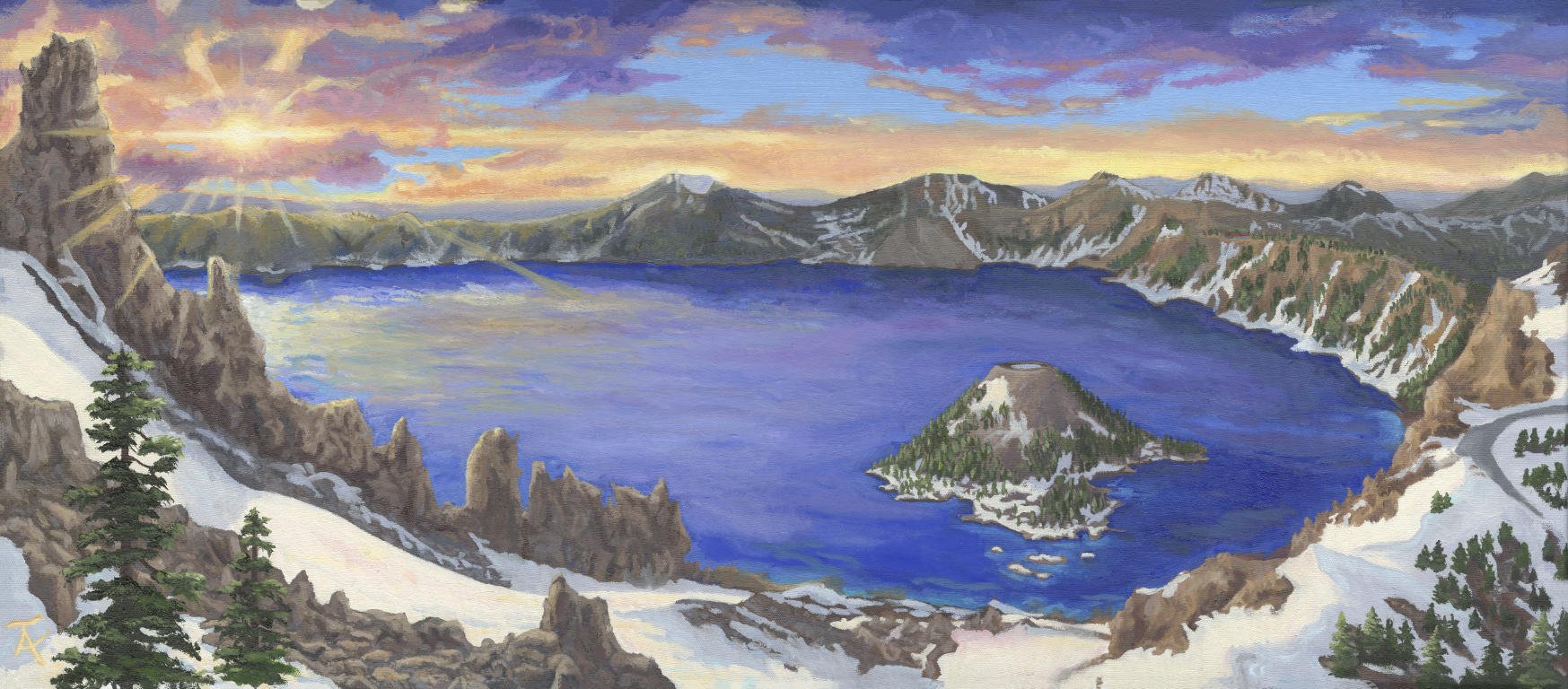 Loops, lakes and legacies
148 narration points
160 miles of unique content
The Together Anywhere Audio Guides is a location aware storytelling experience that takes you on an entertaining journey into Crater Lake National Park and surrounding areas in a way you have never traveled it before.
What can I see along the way?
On this tour, you can experience plenty places to stop, photograph, hike, or dine at the historic lodge, as we travel in the clockwise or counterclockwise direction around the lake in addition to the surrounding highways in the area. Of the many places to stop and explore we have some must-see suggestions:
Crater Lake viewpoints and Rim Village – Oregon's only national park, the park welcomes three-quarters-of-a-million visitors each year, making it one of Oregon's most popular natural attractions. Viewpoints surround the rim and offers views of the lake from unique perspectives. Rim Village features a visitor center, bookstore, gift shop and Crater Lake Lodge—a regal structure that dates back to 1915 and offers the only overnight lodging on the Crater Lake rim.
Diamond Lake – Several campgrounds and a rustic resort bordering the lake offer year-round outdoor recreation, an on-site restaurant, overnight stays, gas pumps, and even a post office.
Union Creek and Rogue River viewpoints – Around Union Creek, you can enjoy a short walk to the Natural Bridge, where the Rogue River briefly flows underground through a lava tube, as well as the Rogue River Gorge Viewpoint—where the river rages through a rocky canyon.
Where do I start the tour?
While you can begin the tour at any point along the drive, we suggest starting at the north or south entrance of Crater Lake National Park to get the most out of your visit. This tour also covers Highways 230, 138, and 62, exploring the area around Crater Lake National Park.
How long is the tour?
The drive between downtown Portland and the end of our Columbia River Highway tour can be accomplished in just over one hour Many people enjoy stopping for photos, hikes, and food so the exact duration of the drive is up to you. We recommend taking at least half a day to explore.