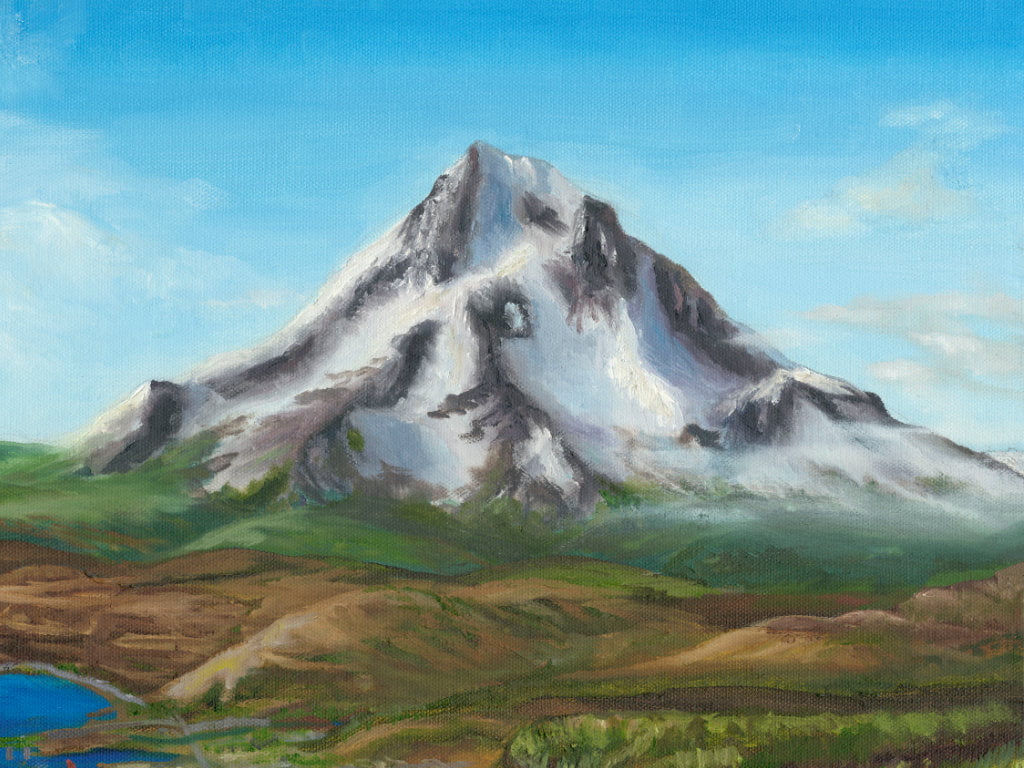 Fruit, forests and founders
59 narration points
41 mile one way + 14 mile side trip
The Together Anywhere Audio Guides is a location aware storytelling experience that takes you on an entertaining journey between Hood River and Timberline Lodge, with a side trip along the Hood River Fruit Loop, in a way you have never traveled it before.
What can I see along the way?
On this tour, you can experience suggested places to stop, photograph, recreate, or eat as we travel in the southbound or northbound direction along Highway 35 or complete the Fruit Loop by exploring the side trip on Highway 281. There are many places to stop and explore but we have three suggested must-see experiences:
Hood River Valley orchards – Here, farmers produce a wide variety of crops, with a growing season that runs June through October. Juicy strawberries are the first crop to appear each year, and do so in June; cherries hit their peak in July; raspberries and blueberries can be had throughout July and August; and varieties of pear are in season August through October. Come fall, families enjoy picking apples and pumpkins at the height of the harvest.
Hood River Valley wineries – The valley has given rise to nearly a dozen vineyards and wineries along the Fruit Loop. So if you're looking to pair your pinot with stunning views of Mount Hood, you'd do yourself a disservice by skipping the valley's tasting rooms.
Mount Hood photo ops and lavender fields – Mount Hood photo ops and lavender fields – Each summer, roughly between Memorial Day and mid-July, the fields turn a vibrant shade of purple while the unmistakable scent of the popular plant wafts in the air.
Where do I start the tour?
While you can begin the tour at any point along Highway 35, we suggest beginning in Hood River or at Timberline Lodge to have the full experience of the tour. A side trip on Highway 281 connects travelers to the Hood River Fruit Loop. This tour connects with the Mount Hood driving tour and will connect to the Columbia Gorge tour, creating a full Mount Hood Loop tour by summer 2022.
How long is the tour?
The drive between Hood River and Timberline Lodge can be accomplished in just over one hour without stopping (and depending on traffic). However, most people enjoy stopping for photos, hikes, and food so the exact duration of the drive is up to you. The side trip on the Hood River Fruit Loop can be completed in about 20 minutes but we know you will want to stop along the way.