Have you experienced the east side of the Santiam Pass in Oregon, going down from the nearly 5,000 foot summit? We love this changing landscape and amazing welcome into the High Desert region. In case you missed it, the west side experiences of the Santiam Pass can be found here.
Together Anywhere has created a way to explore Oregon through stories while driving, remaining separate from other travelers as you go down the road, learning more about this beautiful place we get to live. This short post is an example of our tours, except our tours speak to you! You just download the app, choose your drive, and you are on your way!
This segment and so much more is available to hear on both of our Cascade Mountains tours between Salem, Eugene, and Bend.
Are you ready? Let's go take a mini-road trip!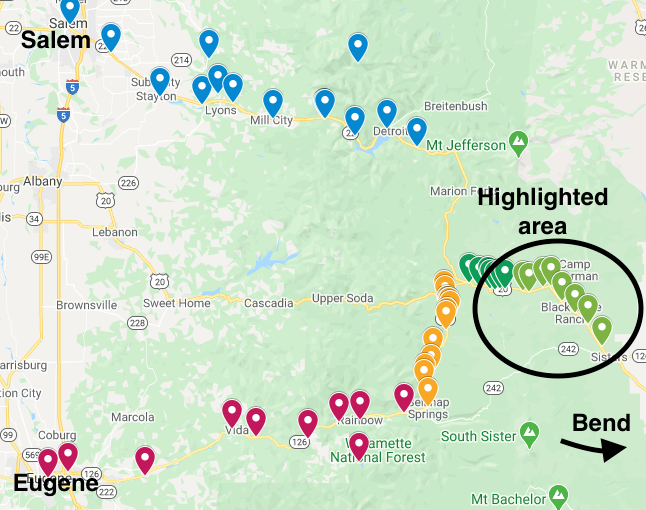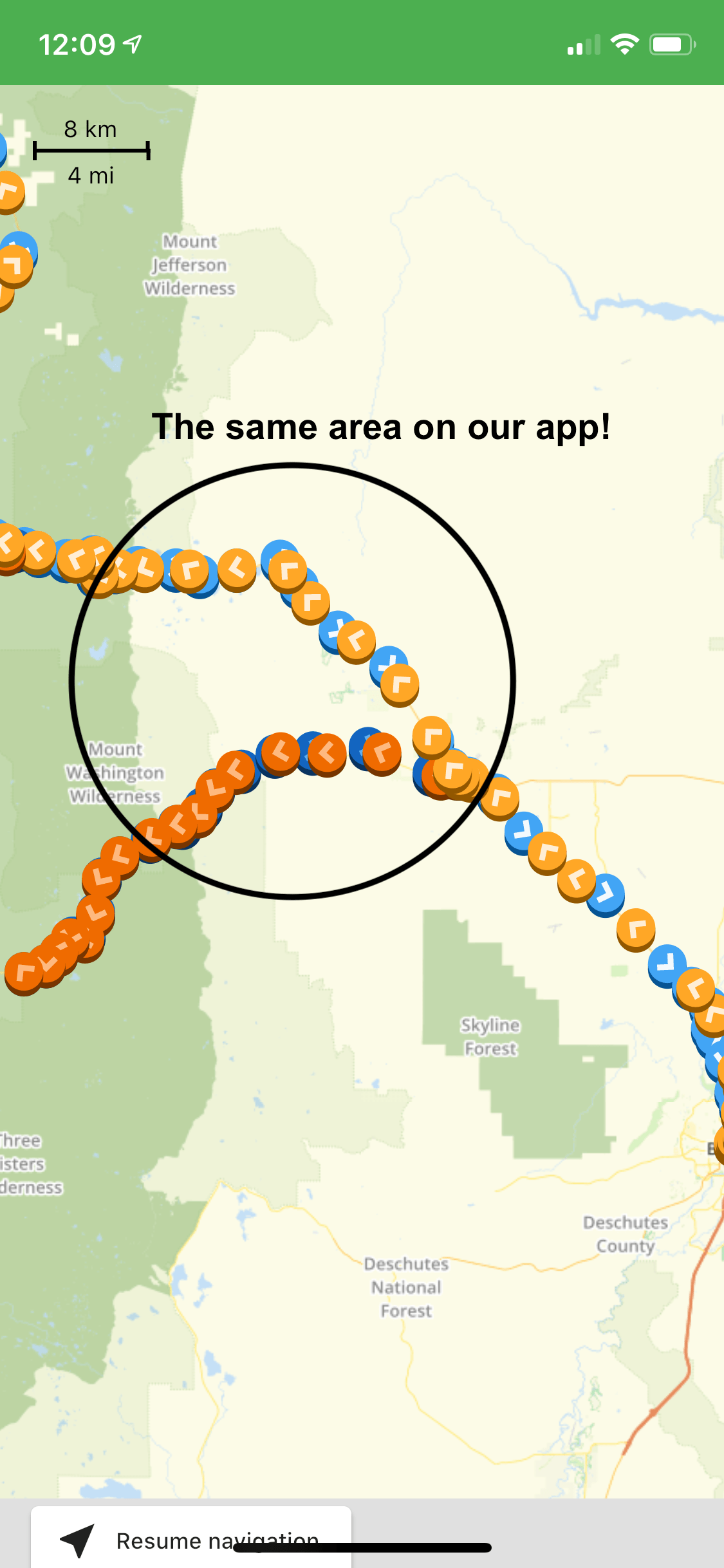 We start at the top of the Santiam Pass, heading down the road towards Sisters, Oregon.
If it's a clear day, you can catch some great mountain views in the distance. There is a turn off on the southside of the road that I think makes a great spot to take a couple photos. The turnoff is also features a kiosk that describes the B&B Complex Fires and recovery efforts. They explain the way fire patterns have changed and how the fires differ between the west side of the Cascades and the east side. You can even park and walk into the hidden Corbett State Park from here. Just after this location is another great photo opportunity and I never regret taking time so stop at both of them.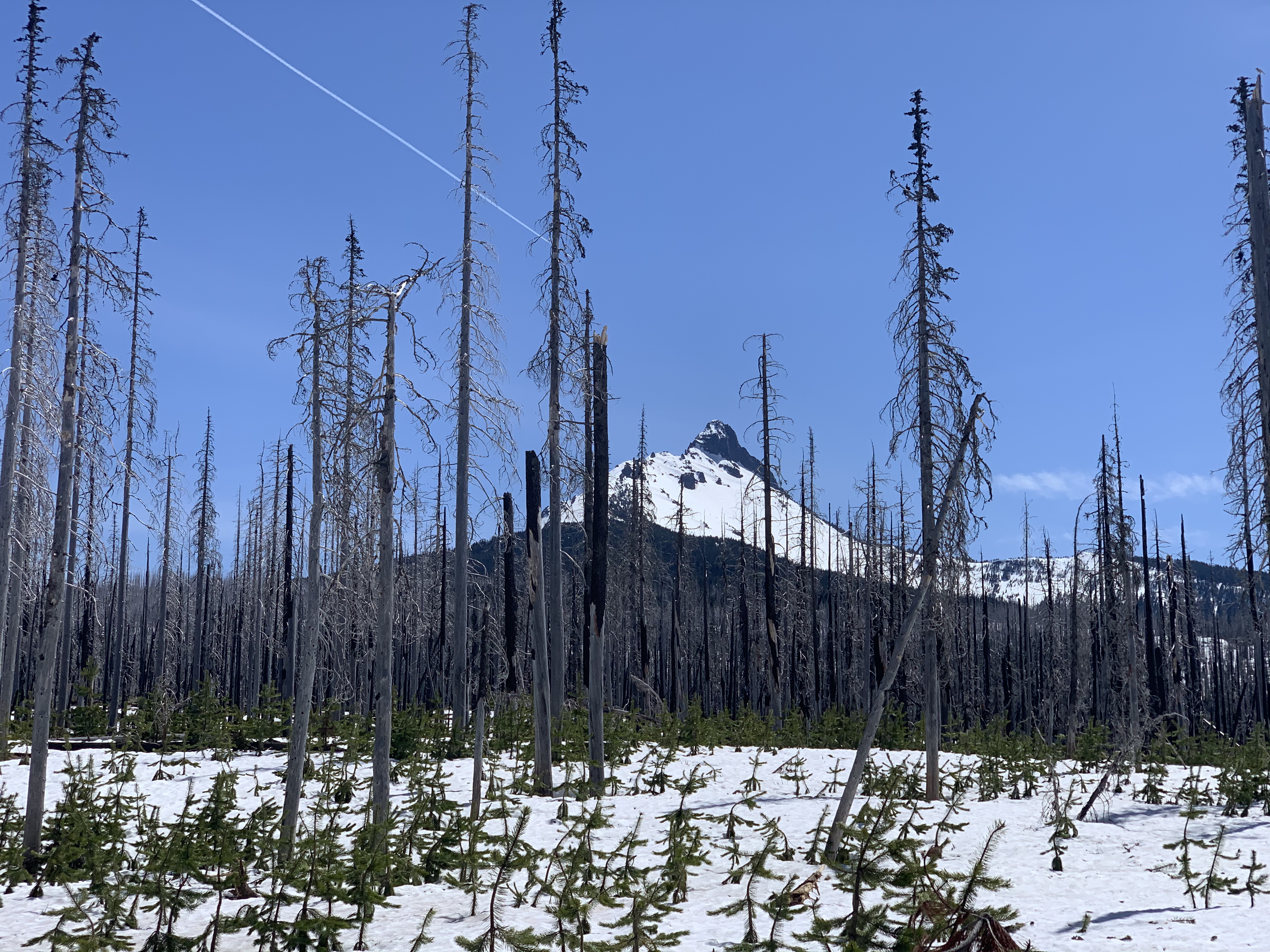 With the perfectly shaped Black Butte straight ahead and mountains to our right, the second pullout is another chance to photograph Mount Washington and learn more about the historic fires from the roadside information panels. You can also see Blue Lake from this spot. At over 300 feet deep, it is surely the deepest and bluest of over 10 lakes known as Blue Lake in Oregon.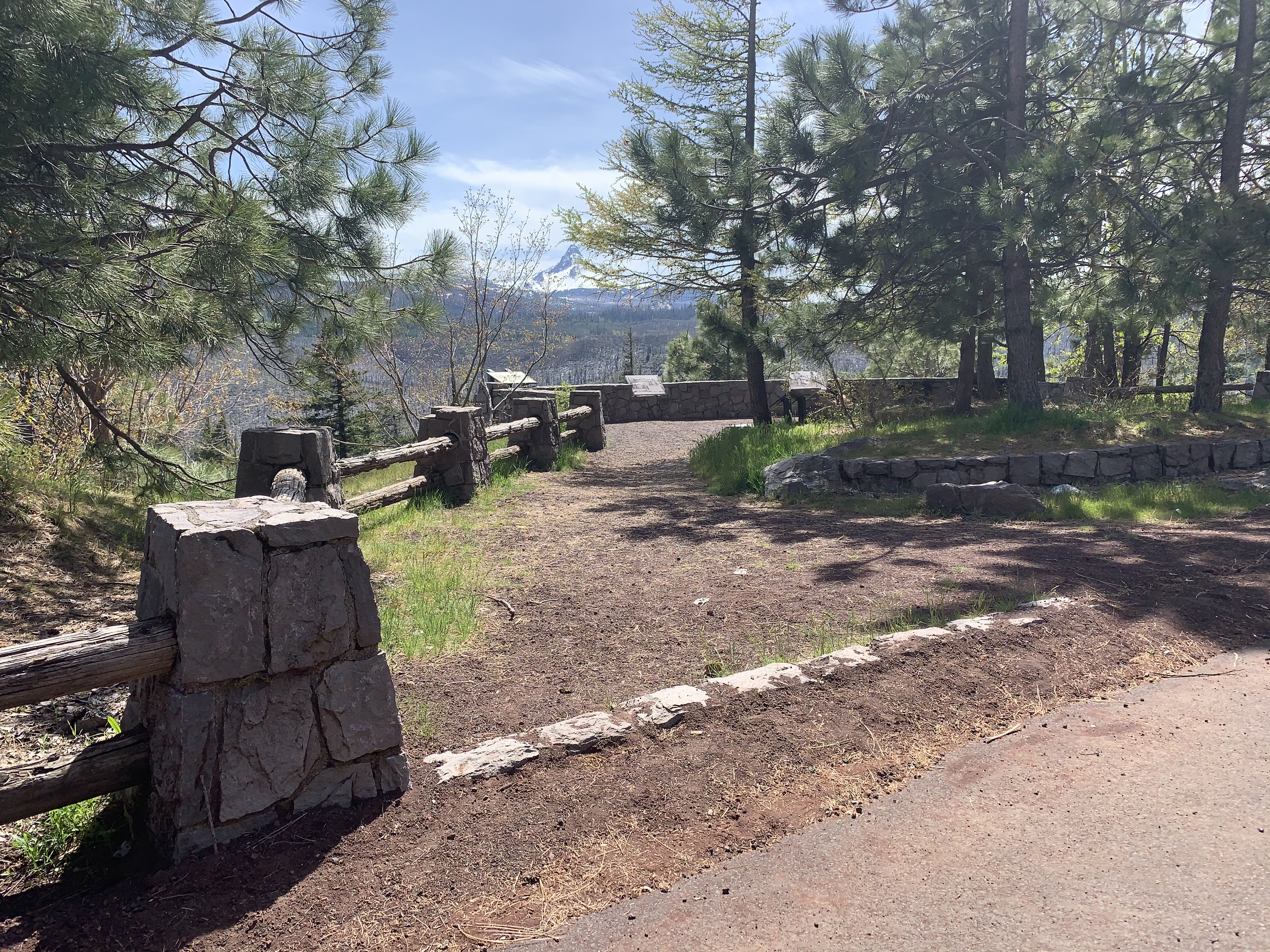 At this point, you can get a couple quick looks of Suttle Lake. Misnamed after a man named John Settle, it now serves as a popular destination for recreation. Located in the Deschutes National Forest, the Suttle Lodge website does an excellent job in connecting you with your activities. Not just boating, fishing and hiking, but even food, drinks and shopping. In addition to the lodge and restaurant, this area also offers almost one hundred camping sites alongside a day use area. The entrance is on the east end with good signage and a wide turn off next to another fire information kiosk.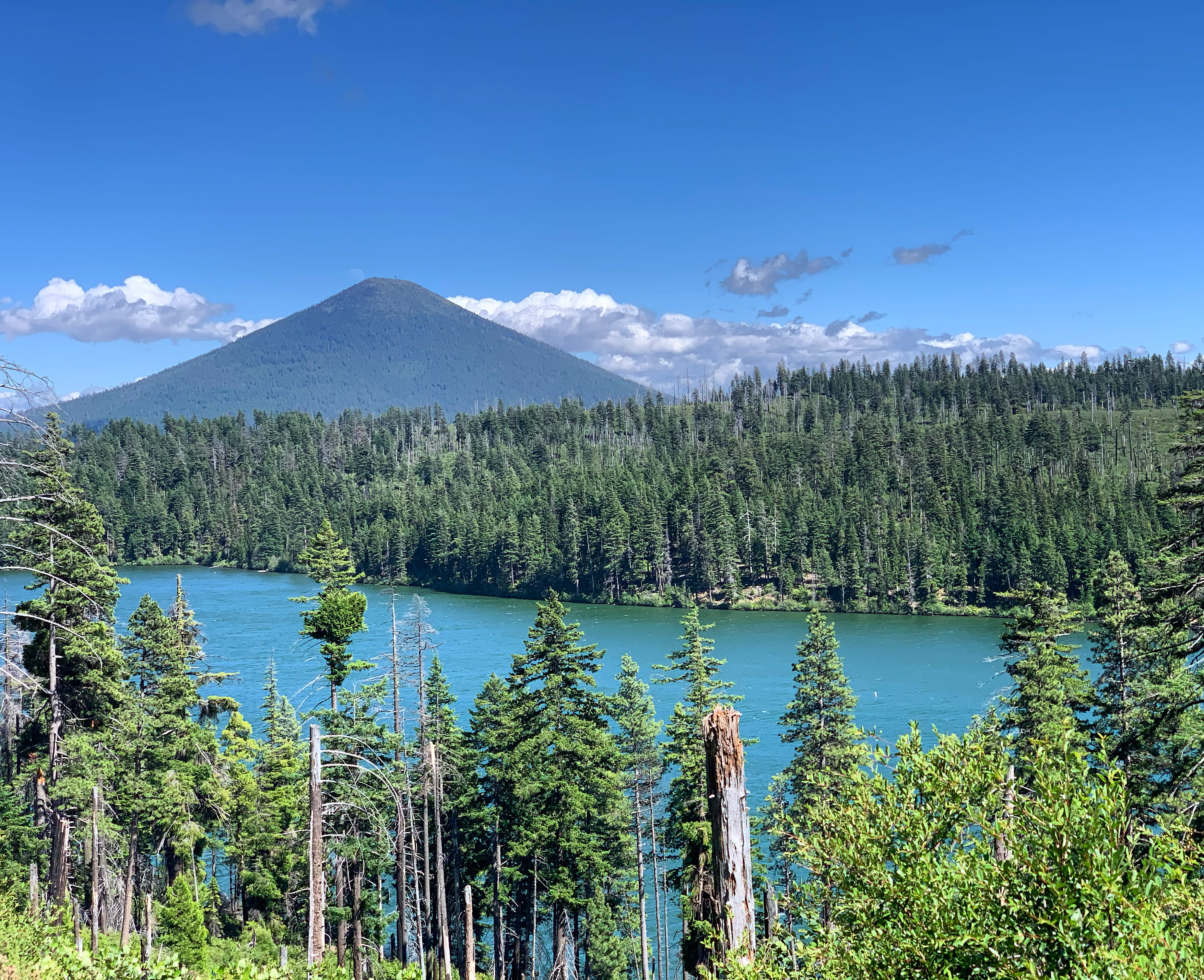 After Suttle Lake is your last curve in the road for awhile and its all downhill until you arrive in Sisters. I'd like to tell you a little more about Oregon's roads. The Oregon Department of Transportation, also known as ODOT, recently updated this historic highway and works hard year round to maintain Oregon's complex road network. ODOT, along with Travel Oregon, also provides information for the road trippers of Oregon just like us. Without them, the excitement of these road trips would be a lot less…exciting. This McKenzie Pass/Santiam Pass National Scenic Byway is designated by the federal government for its cultural, historic and natural beauty. If you pick up the Oregon Scenic Byways Driving Guide, you can get detailed information about each of the 6 National Scenic Byways in Oregon, 4 All-American Roads, 9 Oregon State Scenic Byways and 10 Oregon Tour Routes. If you prefer to cycle your way around, Oregon has 17 state scenic bikeways. Stop at any Oregon tourism information center to learn more about experiencing Oregon's roads, and send us a comment about what roads in Oregon that you want to hear about next!
Check out the complete list of Oregon Scenic Byways here!
Further down the road is the turn off for a side trip to the Metolius River headwaters and Camp Sherman. While I don't have audio planned for that trip, I'll go ahead and tell you a little about it. The Metolius River, named for the Warm Springs Indian word for white salmon, is a tributary of the Deschutes River and originates from under Black Butte. This river travels northeast through the Deschutes National Forest and the Warm Springs Indian Reservation towards what is now Lake Billy Chinook, a reservoir popular for summertime recreation. Along its' 29 mile journey, the river carves out canyons over 1000 feet deep. In 1988, the entire Metolius was designated a Wild and Scenic River and today offers some of the clearest water and enjoyable fly fishing in the entire state. When you arrive at the headwaters of the Metolius, near Riverside Campground, you are greeted with a plaque recognizing the Civilian Conservation Corps, or CCC. At this location, known as Camp Sisters Company 1454, young men lived at this location while working to complete conservation projects and assist with land management between 1933 and 1942. Traveling on roads alongside the river, you can explore the area as the Metolius winds through the vacation town of Camp Sherman. You can camp at one of the multiple campgrounds, and also learn about the life cycle of the fish raised at Wizard Falls Fish Hatchery.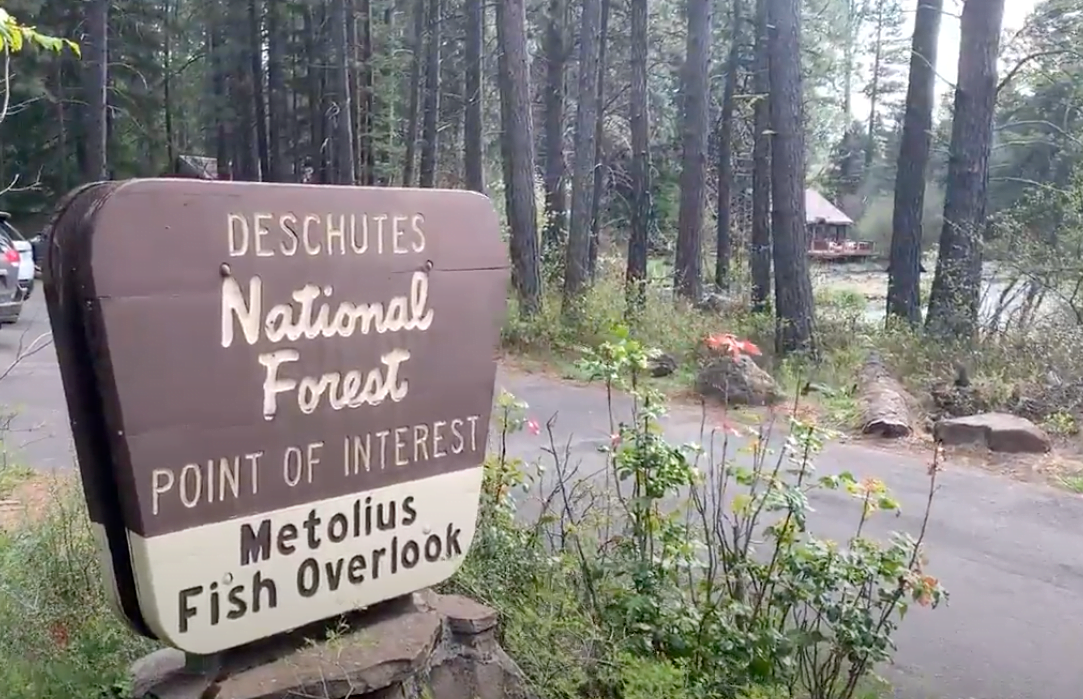 Further ahead is Black Butte Ranch, a planned vacation community that started developing in 1970. At the large ranch, run by a Homeowners Association, there are over 1200 homes, 18 miles of bike paths, 2-18 hole golf courses, 17 tennis courts, five swimming pools and three restaurants. You can also see alternate routes of the Santiam Wagon Road on this property as well. What exactly is Black Butte? Since we crossed the Santiam Pass, we have had some pretty good views of this nearly symmetrical stratovolcano, now directly next to us on the north side of the road. At 6500 feet, Black Butte sits lower than most of the peaks in Central Oregon and is a popular hiking destination. The 3.6 mile loop gives visitors a challenging uphill climb that rewards the hiker with views of two fire lookouts and a panorama of the east side of the Cascades.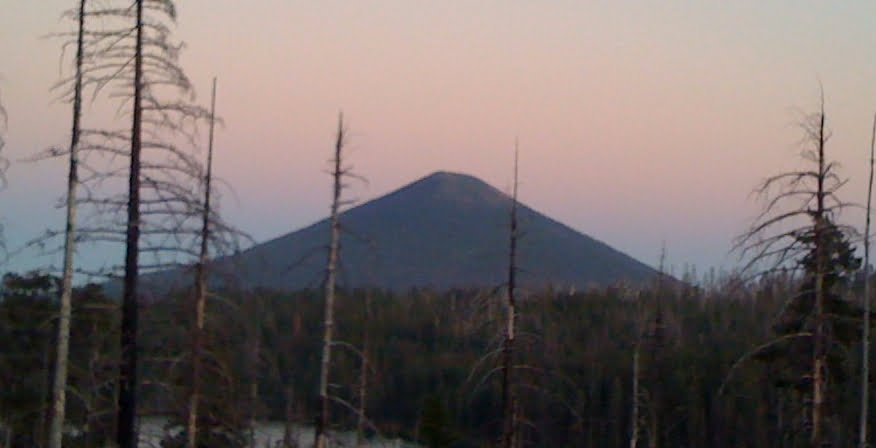 While looking around you might notice that this landscape looks a lot different than the other side of the mountains. The Willamette National Forest is decorated by lush flora and fauna, with trees like the state tree, the Douglas Fir, sometimes growing nearly 300 feet tall. Now that we have crossed into Deschutes county and Deschutes National Forest, the ground below has opened up. The dominant coniferous tree is the Ponderosa pine, a tree that is able to survive in drier climates. With warmer days and cooler nights, much like an actual desert, this area of Oregon is often known as the High Desert region. But with so much green, what makes it a desert? The name references the lack of rain and precipitation in the region. While it's not Mohave Desert dry, it is very dry relative to Western Oregon. In the Willamette Valley there is a yearly average of 154 days of rain with about 40 inches of precipitation. Here you can expect about half the amount of days and a quarter amount of precipitation each year. Whether you need a break from the gray or maybe love to curl up with a book during a rainstorm, your ideal climate could be just over the mountains.
The last stop for this post is Sisters, Oregon. Named for the nearby Three Sisters mountains. This quaint town has an obvious draw and attracts visitors and modern day settlers, doubling its population between 2000 and 2010. It has kept up pace well with the changes, rebuilding streets and adding roundabouts to assist with traffic, although you can still expect to roll slowly through town during the peak season. There is still no stop light on this highway until you get closer to Bend. Just as you enter town is your first opportunity to stop for gas since you began the climb over the Cascades. I'll tell you more about Sisters in a future post!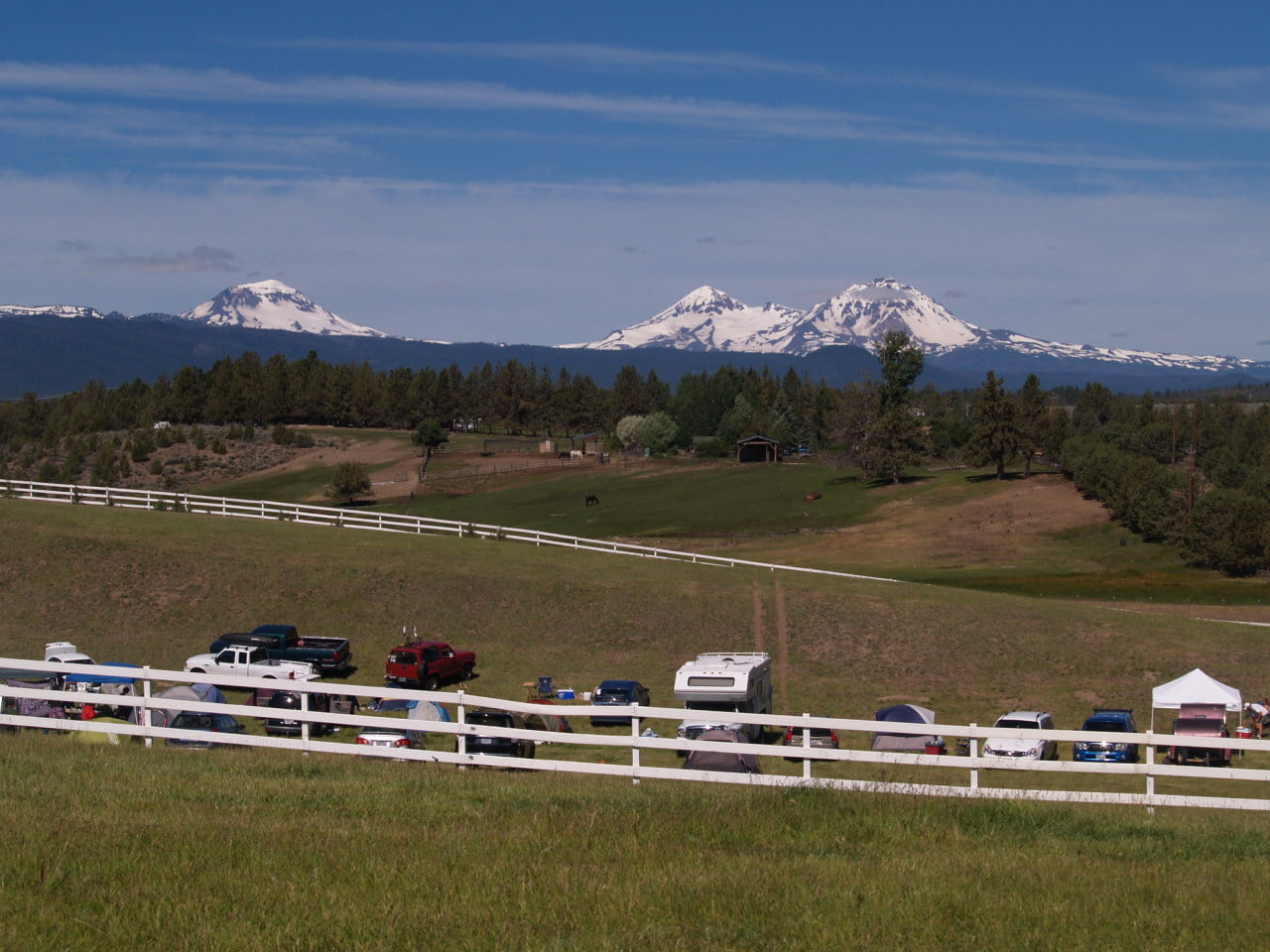 Our next section of this tour will take us from Sisters to Bend, through the Deschutes River canyon and near Tumalo, Oregon, pictured above.
This was just an example of six points from our 200+ points of narration between Salem, Eugene, and Bend. We have so many stories ready and waiting! Just download the app and head out for your next Oregon mini-road trip, even for just a few hours. And remember… save a life, wear a mask!
The Together Anywhere Audio Guides are available on both Apple iOS and Google Play stores.