One of the most special drives in Oregon has to be the McKenzie Scenic Highway 242. A scenic byway only open six months a year, this drive provides the traveler with an experience of the best parts of this state we love: old growth forests, waterfalls, dramatic mountain views, and volcanic topography. And then there is the hiking… and boating… and biking… and stories! Ok, let's just get to it!
This segment and so much more is best heard and experienced on our GPS audio tour app of the Cascade Mountains between Salem, Eugene, and Bend.
Are you ready? Let's go take a mini-road trip! The map below shows all of our audio tours available on the app stores. This post highlights the the purple dots below.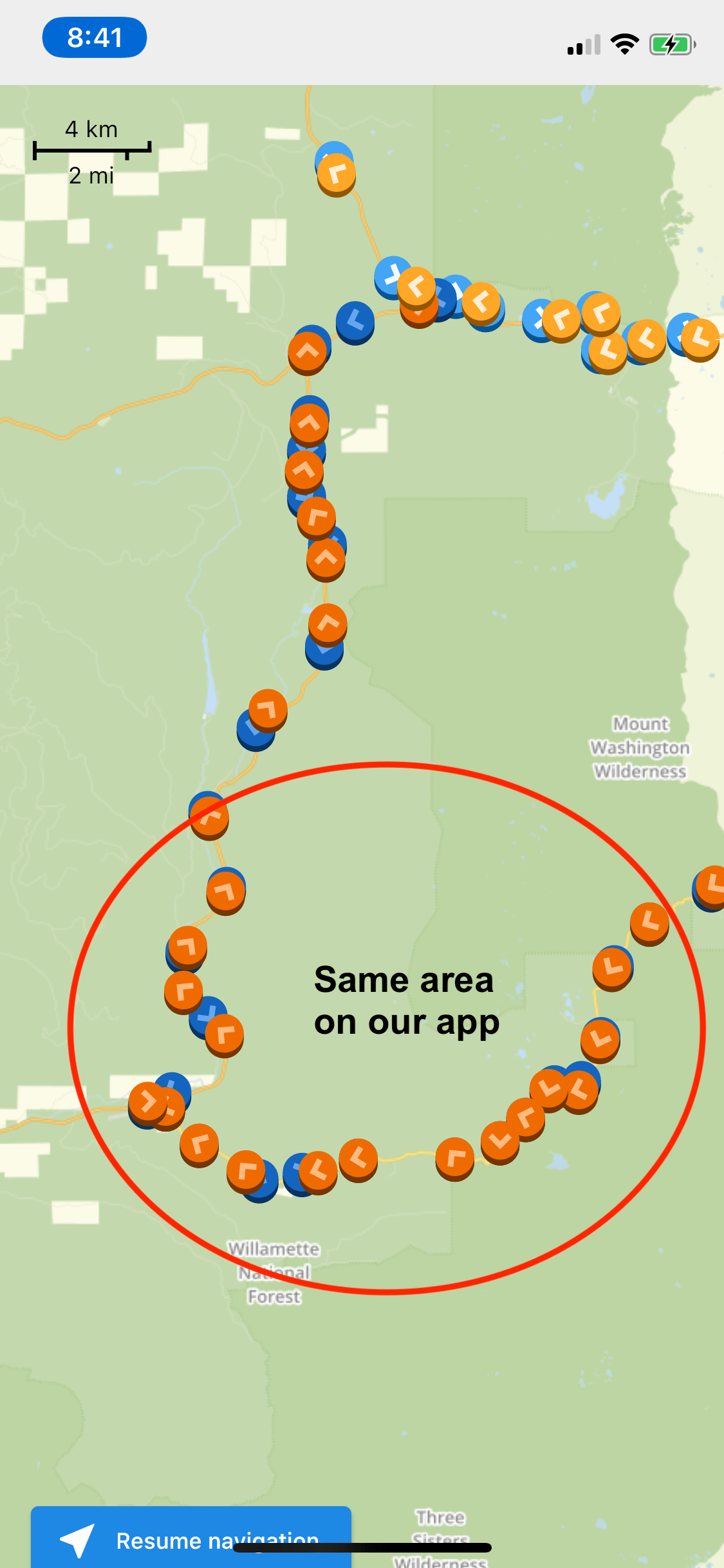 If this is your first drive down Highway 242, you may be asking yourself what makes this scenic highway so unique? Well this highway will put you smack in the middle of the Three Sisters Wilderness and the Mount Washington Wilderness areas, and take you right into the heart of a giant lava field that stretches out between the mountains of the High Cascades. In this region, there are over 300 miles of trails covering 300,000 acres. Even with all that space, it is still being loved to death.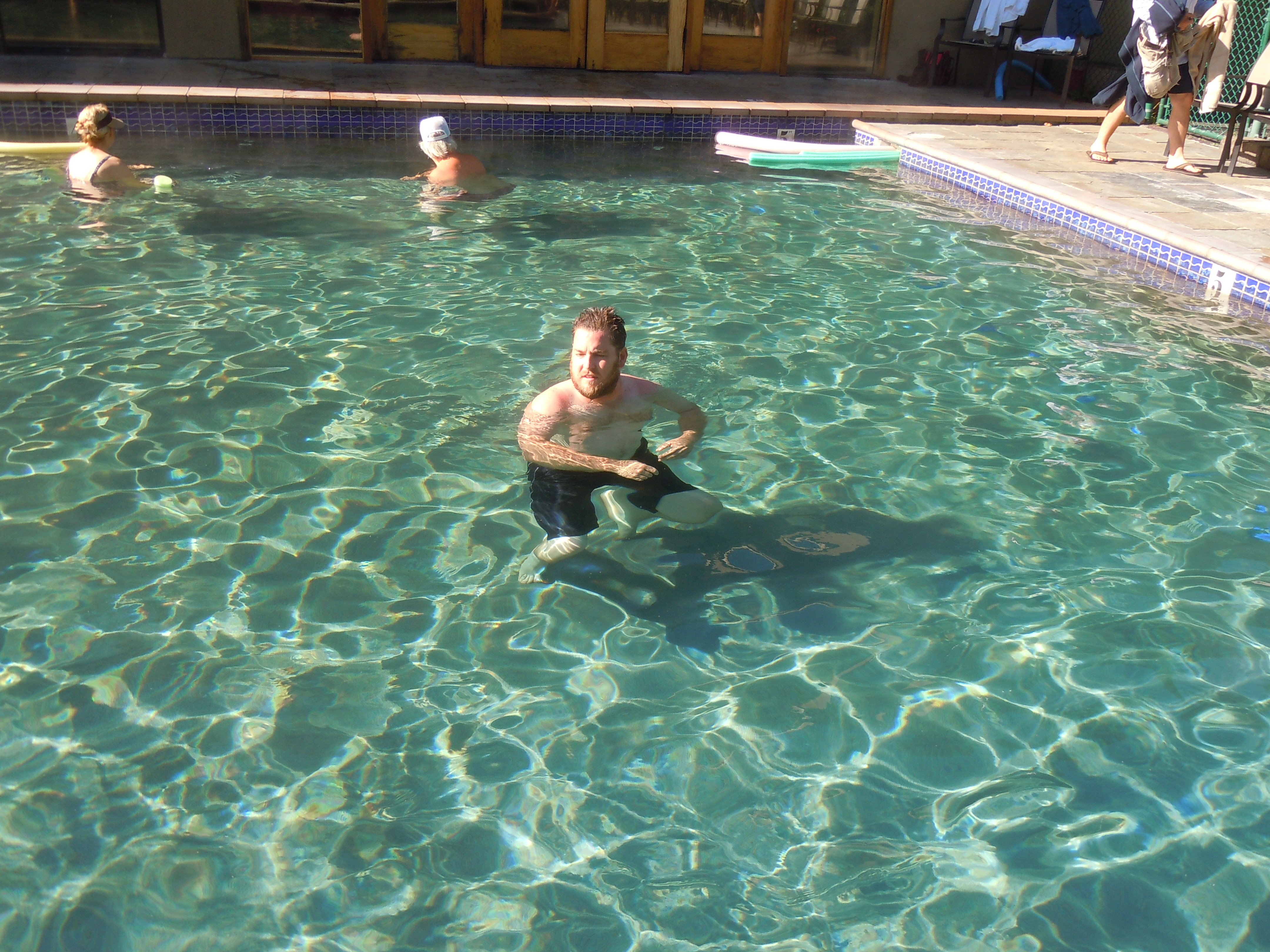 The west entrance to the scenic highway starts near Belknap Hot Springs on Highway 126 that connects to Eugene. On the way up McKenzie Pass to Sisters, I will tell you about a few popular hikes, the Pacific Crest Trail, geology featuring, of course, volcanoes, wildfires, and the ever changing forest…I'm even going to talk about astronauts! If you want a spot to set up a basecamp for your McKenzie area experiences, maybe rent one of the cabins you first pass at Camp Yale which is managed by Belknap Hot Springs Resort or go camping for a night at Limberlost Campground situated on Lost Creek. These 12 sites are mostly reserved in advance so plan ahead!
My first stories of this highway start with how it developed into what it is today. And, as many of the stories in Oregon begin, it started with the Native Americans. There is evidence showing how they crafted tools from obsidian gathered from deposits near the pass. There is also a known sacred prayer site near Benson Lake. A plaque at Dee Wright Observatory tells us that an ancient Indian trail followed the southern edge of the lava field just north of the North Sister Mountain. While this area was likely well used by the Native people, the first recorded trip describing this brutal landscape by white settlers was not until 1853 with the Elliot and McClure wagon train.
The Elliot and McClure wagon train was one of the two famous "Lost Wagon Trains" of the Oregon Trail. Whole books have been written about these famous "lost" wagon trains, this one, a group of over 1000 people that started in Fort Boise and headed west towards a non-existent road that was supposed to lead them to the Eugene area. In short, as the group realized they were lost and on the brink of starvation, they split up. One party went towards Diamond Peak, the other through the Three Sisters Wilderness we see today. It took almost ten years before someone attempted to cross this area again. Enter Captain Felix Scott, who engineered a trail from the McKenzie River Valley for cattle, oxen and wagons to make their way east to the open spaces of Central Oregon. By 1871, parts of this trail developed into a toll road owned by the McKenzie Salt Springs and Deschutes Wagon Road Company. It became a county road known as the McKenzie and Eastern Oregon Road by 1898.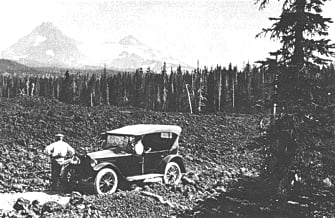 In 1910, as cars were making their debut as a replacement for wagons, the first automobile successfully tackled the pass. But because of the difficulty maintaining the road surface through the harsh winters, the McKenzie and Eastern Road was not the most pleasant of trips to say the least. By 1920, the road was able to be relocated and widened with the help of federal money. It finally became known as Oregon State Highway 126 in 1925 making the area accessible to tourism. It continued to be a struggle to keep it open year round with the abundance of heavy snow, high elevation, and steep grades. In the early 1960s, the Clear Lake cutoff road was built and became the new Highway 126. This was renamed McKenzie Highway 242 and it became a seasonal scenic byway, open from the end of June to early November, dependant upon snowfall. It became a National Scenic Byway in 1998 and in 2011 was listed on the National Register of Historic Places because of the accomplishments with the difficult road construction of the early 1900s.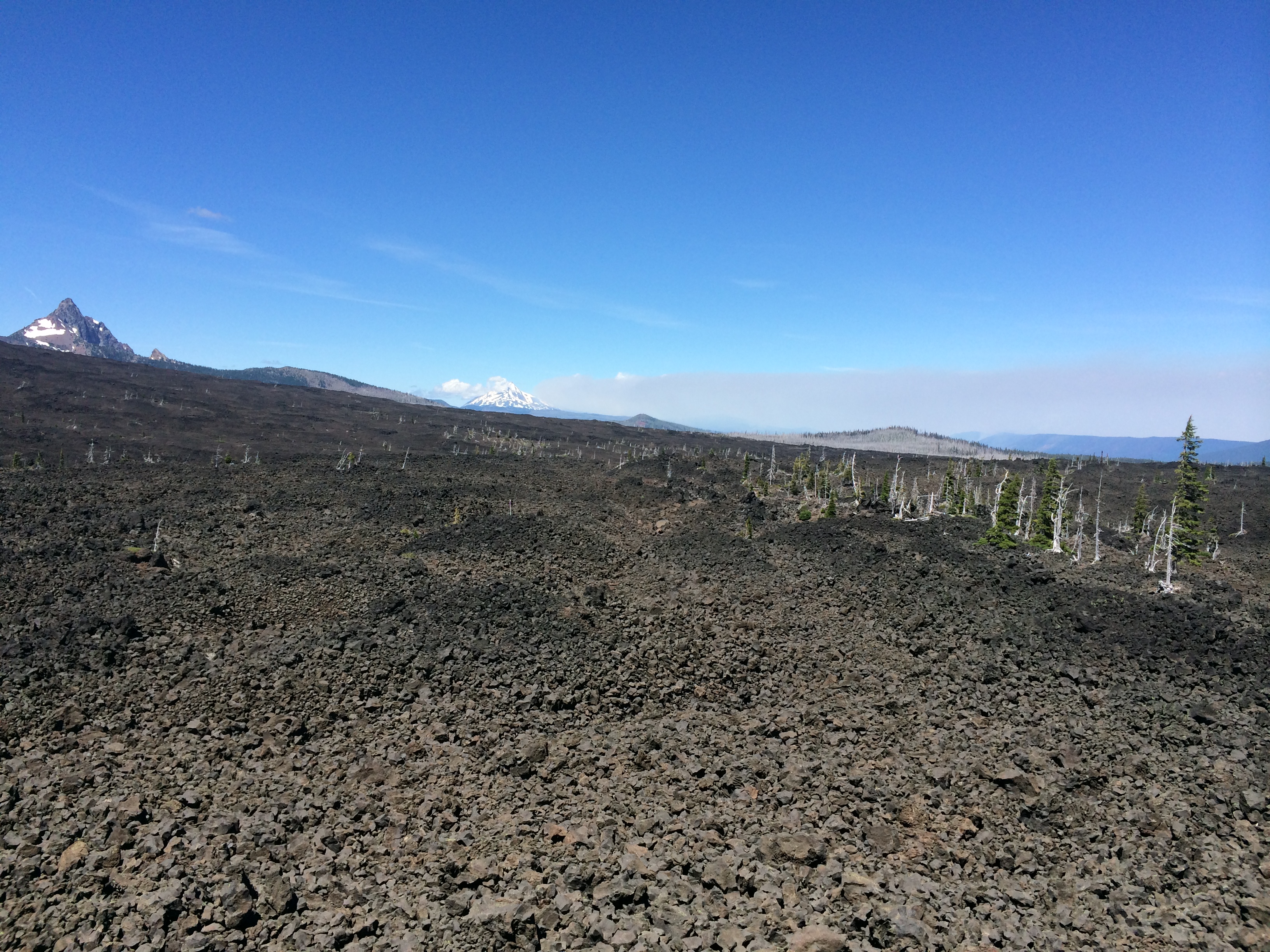 While you can't really tell from the road, as you ascend the pass you are traveling past old lava fields, reclaimed by forests over thousands of years. If you are a geology buff, hiker, photographer, or overall lover of nature, you have the perfect opportunity to see the contrast between forest and lava fields on a hike to Proxy Falls up ahead. At under 2 miles, it's a short hike of less than an hour to see both Upper and Lower Proxy Falls. But please be mindful as with all hikes ahead of us, it can be uneven at times due to the lava rock terrain. At 226 feet, the Lower Proxy Falls is surprisingly easy to get close to and even touch it as it softly cascades over these glacier-formed cliffs. If you have an hour to spare, I highly recommend checking out this Oregon treasure.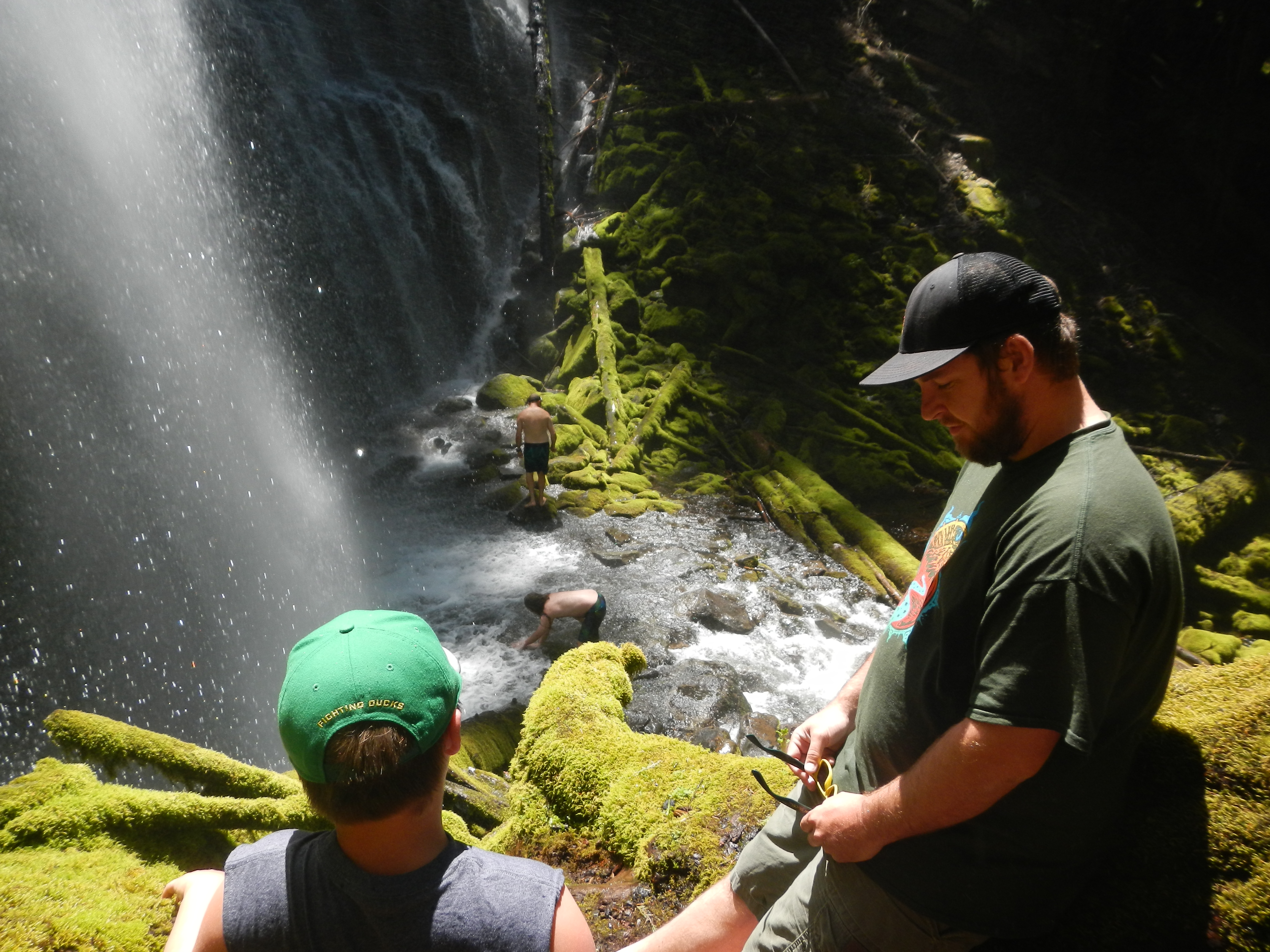 As with many parking areas in the Willamette National Forest, make sure you have either cash to pay the day use fee or have your Northwest Forest Pass in the car. This pass, available at most outdoor shops, online, or at a ranger station, covers you throughout Washington and Oregon in all of the National Forests. What a deal! However, if you are a major road tripper like me, I suggest buying the federal Interagency Annual Pass that will cover your visits for a full year to all national parks, national forests, national monuments, and basically any of the 2000 plus federal locations that have an entrance fee. I like to think of it as the best deal in the country. By the way, all military and family get one for free and any family with a 4th grader can also get one for free. In addition, any person over the age of 62 just pays $80 for a lifetime pass. I can't wait!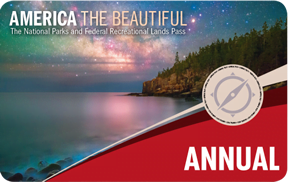 As you pass the gate at White Branch Youth Camp, you head further into the woods and towards some of the best hiking in Oregon. We are going to dive deep into discussing hikes and the new permitting system rules for a bit but before we do, let's talk about a murder at Alder Springs. We are traveling back to 1898 with two men, Claude Branton, and Courtland Green assisting John Linn with bringing some livestock west over the pass. They stopped to camp for the night at Alder Springs and on the evening of June 15, Claude shot and killed good ole John with a revolver. The men buried John Linn and burned a fire on top of his gravesite, one playing the harmonica while the other sang hymns at this insincere funeral rite. Claude Branton was tried, convicted, and hung in Eugene less than one year later while Courtland Green was sentenced to life in prison but later pardoned. Ok who's ready to go camping in the dark woods? Ha ha. Alder Springs is of course without incident these days and offers a rustic, tent only and free campground with just six sites! Across the road is the trailhead to Linton Lake, a 1.9 mile trail to a beautiful destination with difficult to access but stunning waterfalls dropping into Linton Creek. Starting in 2020, only two overnight group permits will be offered for this site between Memorial Day and the last Friday in September each night…but more on this in a bit…
Further down the road, we make a couple anxiety producing turns as we are climbing 1200 feet in less than 4 miles towards the lava field plateau. We can only imagine that this must have been a pretty difficult endeavor for those first taking this route, as early travelers gave it the name, Dead Horse Grade. While we wind our way up to the summit in the comfort of our vehicle, imagine the struggle of the early cattle drivers and the horse drawn wagons through this area. What used to take days to cross, now has been reduced to hours.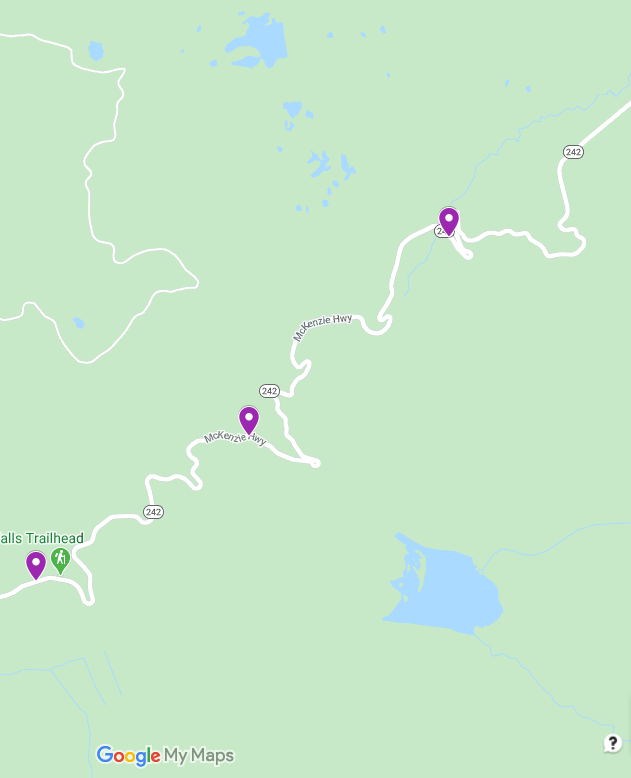 In the 21st century, there is a new struggle facing this wilderness: overuse. The 1964 Wilderness Act made a first stand against overuse and protected these areas as places "where the earth and community of life are untrammeled by man." Like national parks, wilderness areas are federally protected natural areas where motorized and mechanical travel is strictly controlled to ensure its sustainability. This highway is the exception. In 45 of Oregon's 47 wilderness areas, hikers have generally had free reign, but that has left marks on the vegetation, wildlife, and terrain. While many national parks and popular hikes in other states have permitting systems, Oregon has only ever had two trails that required permits to hike since the 1990s: the Pamelia Lake hike in the Mount Jefferson Wilderness and the Obsidian Trail hike off of this road. Conservation managers noticed how the two areas were being loved to death in the early 1990s and the answer was a permit system to allow the forest to recover, bringing back natural scenery and solitude. The success of the permitting system on those two trails will now be expanded as Oregon continues its growth as an outdoors and tourist destination.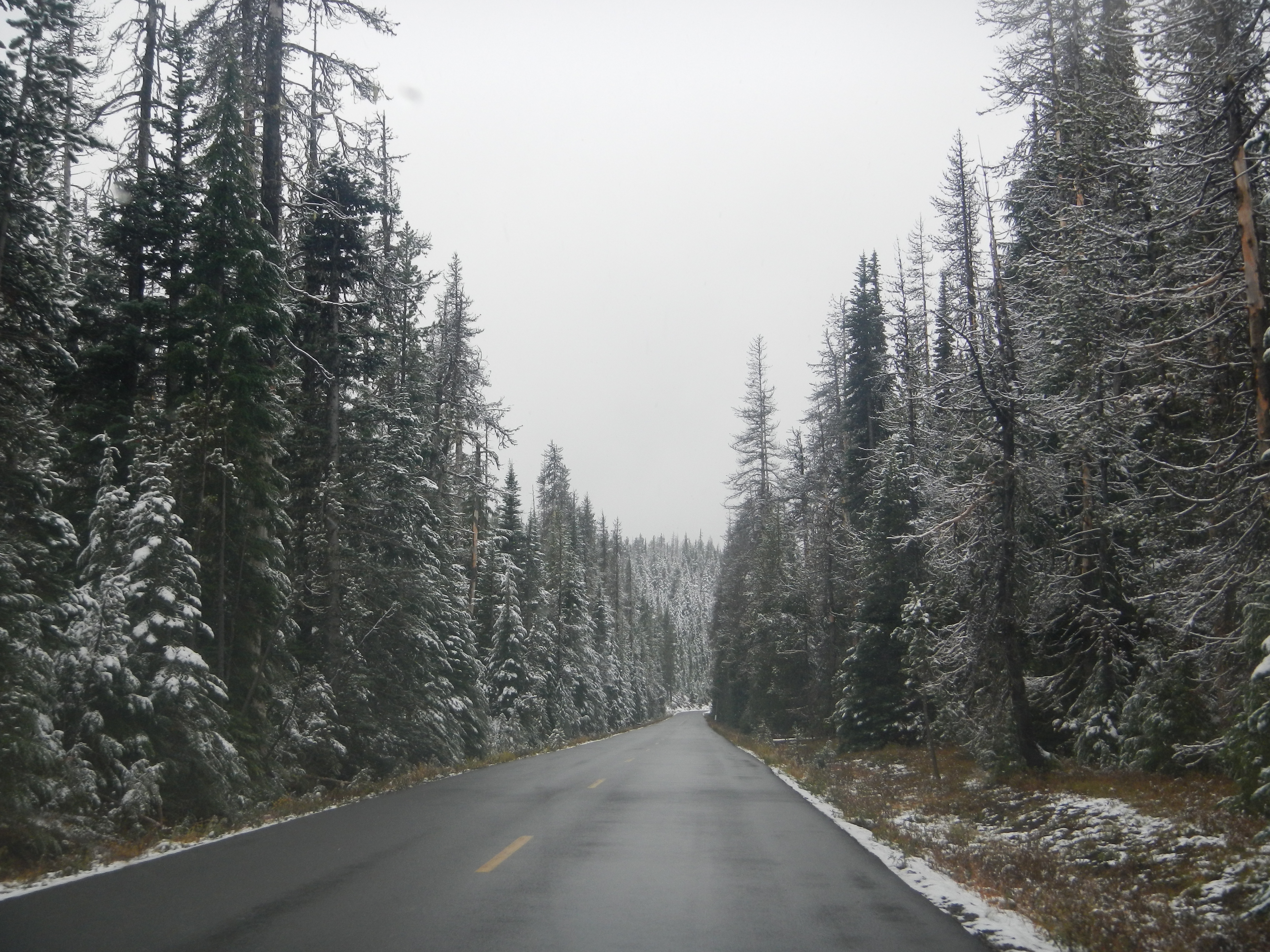 As we near the open lava field, we see the turnoff for the Obsidian Trailhead, one of the two original permit areas in Oregon since 1995. This limited entry area takes you through alpine meadows, crystal clear streams, volcanic lava and finally to the obsidian cliffs. Obsidian, or dragonglass if you are a Game of Thrones fan, is a naturally occurring volcanic glass that was important to Native Americans for constructing their tools. The Obsidian Trail is a difficult 12 mile loop intersected by other routes taking you to Scott Trail, Matthieu Lakes Loop, Linton Meadows, or, if you are up for nearly a week of trekking in this wilderness, the 50 mile Three Sisters Loop that encircles the large mountains found on the south side of the road. If you are interested in hiking here, don't forget to plan in advance and please leave it better than you found it, following the ever important Leave No Trace outdoor ethics for us lovers of the outdoors. Also, as with any hike, make sure you have your Ten Essentials to be prepared for minor injuries, sudden weather changes, or unexpected delays.
If it is a clear day, I recommend taking a left here so you can capture the beautiful mirror imagery of the mountains being reflected by Scott Lake. Found down this road, the trailhead near the lake also serves as the entry point for some Mount Washington Wilderness area hikes to Scott Mountain and Benson, Tenas, and Hand Lakes. Remember, if you are stopping here for a hike or backpacking in 2020 and beyond, make sure to have those permits!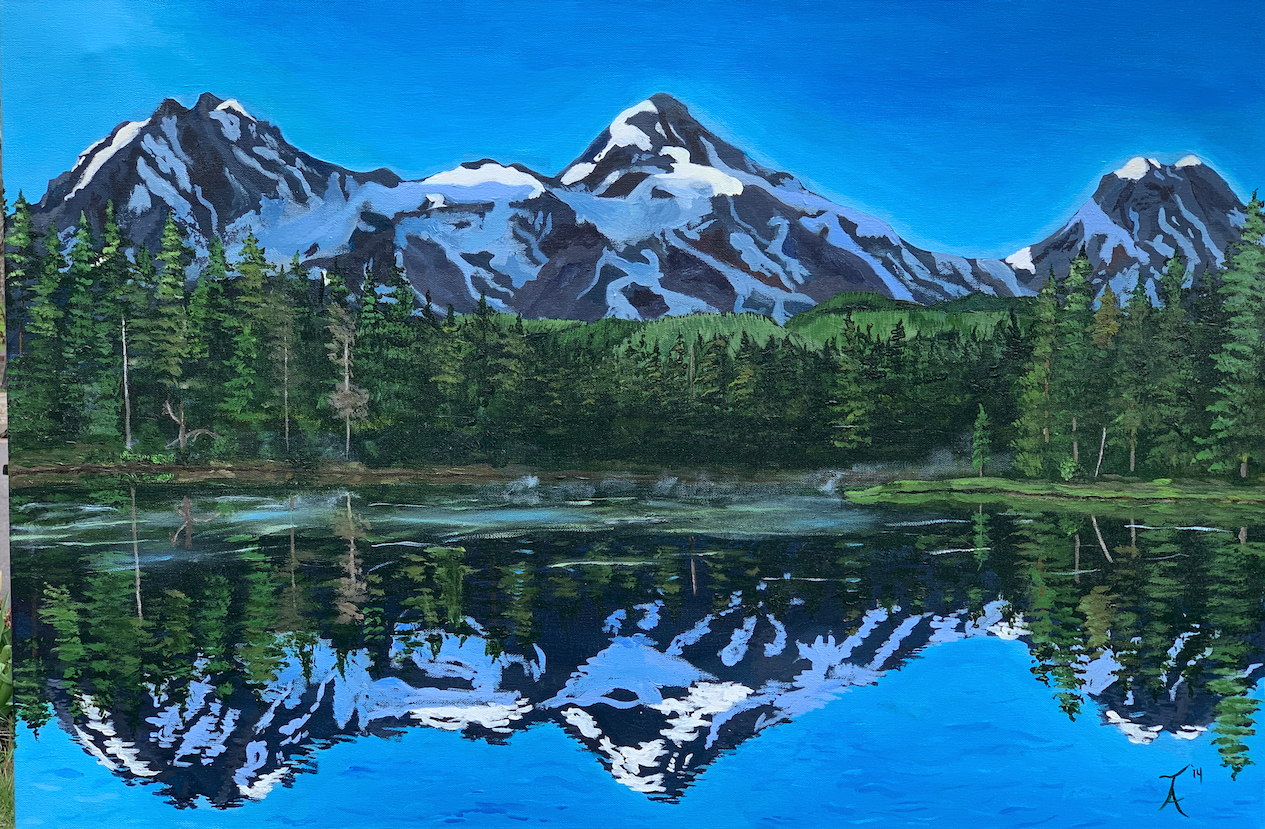 The separate Scott Trail has a parking area directly after the turnoff from 242 and requires you to walk back over the highway to get started. Scott Lake, Scott Pass, Scott Mountain, Scott Trail, so who is this Scott guy? Well I briefly mentioned him before as the man who hired a team of over 50 men to build a trail for delivery of cattle into the gold mining populations found in eastern parts of Oregon and into Idaho during the early 1860s. While Felix Scott got all the name recognition, it was one of the men he hired, John Craig, who really got things going.
In our next post, we will look at the story of John Templeton Craig and make it to the top of the pass!
Together Anywhere has created a way to explore Oregon through stories while driving, remaining separate from other travelers as you go down the road, learning more about this beautiful place we get to live. This short post is an example of our tours, except our tours speak to you! You just download the app, choose your drive, and you are on your way!