#1: Cougar Hot Springs off of Highway 126 (featured above)
In case you don't know already, Together Anywhere creates GPS audio driving tours around the state of Oregon. We are three young-ish, new business owners, with lots of dreams and a community of people supporting the dreams. This article is about one specific supporter, a dreamer in his own right.
When starting a new business, there are a lot of things to consider… market research, business planning, funding, naming your business, product development, permits, legal structure… the to-do lists never stop.
And then, there is branding and marketing. This is a daunting task, especially when it is for a unknown product that requires a lot of eye-catching marketing strategies. We didn't have to look far to find our inspiration in Taylor Allen. Less than an hour from our homebase, our talented friend has been uniquely highlighting the beauty of the Oregon landscape for years. And we love what he can do…
The friendship between Together Anywhere founder Andrew Hussey and Taylor Allen began over twenty years ago. In the late 2000s, Andrew and Taylor started the band Jamalia with some other Jam-Aliens. Christy Hey (another TA founder) joined the group in 2010. Andrew, a singer-guitar playing-songwriter, and Taylor, a songwriter-drummer, still play music together sometimes and consider yourself lucky to catch a set. And today, the off the stage creativity continues in the collaboration with Together Anywhere and Taylor Allen Artwork!
A bit about Taylor: Born and raised in Salem, Oregon, he went to the University of Oregon and has now lived in the Eugene area for over twenty years. Taylor loves Eugene and Eugene loves Taylor… just go out for a drink with him sometime. People know him and love him.
His artwork always begins at home at his studio in Eugene, Oregon. And close to home, he has painted a few of the local Eugene favorites like Spencer Butte and the home of the Oregon Ducks football team.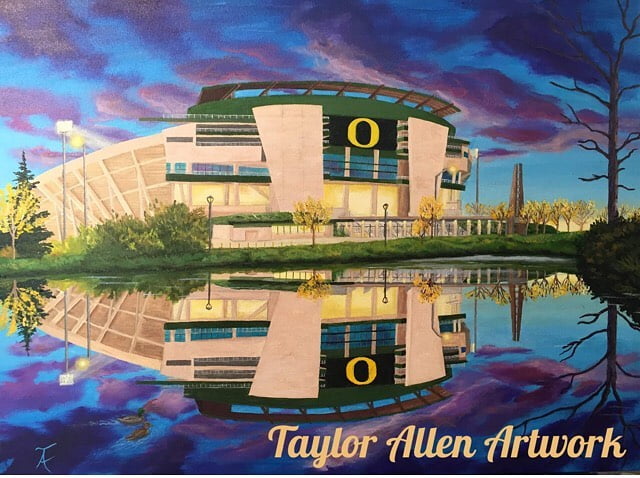 A lover of nature and seeking new creative direction, he started painting in 2013. He was inspired to paint after many hiking trips in Oregon.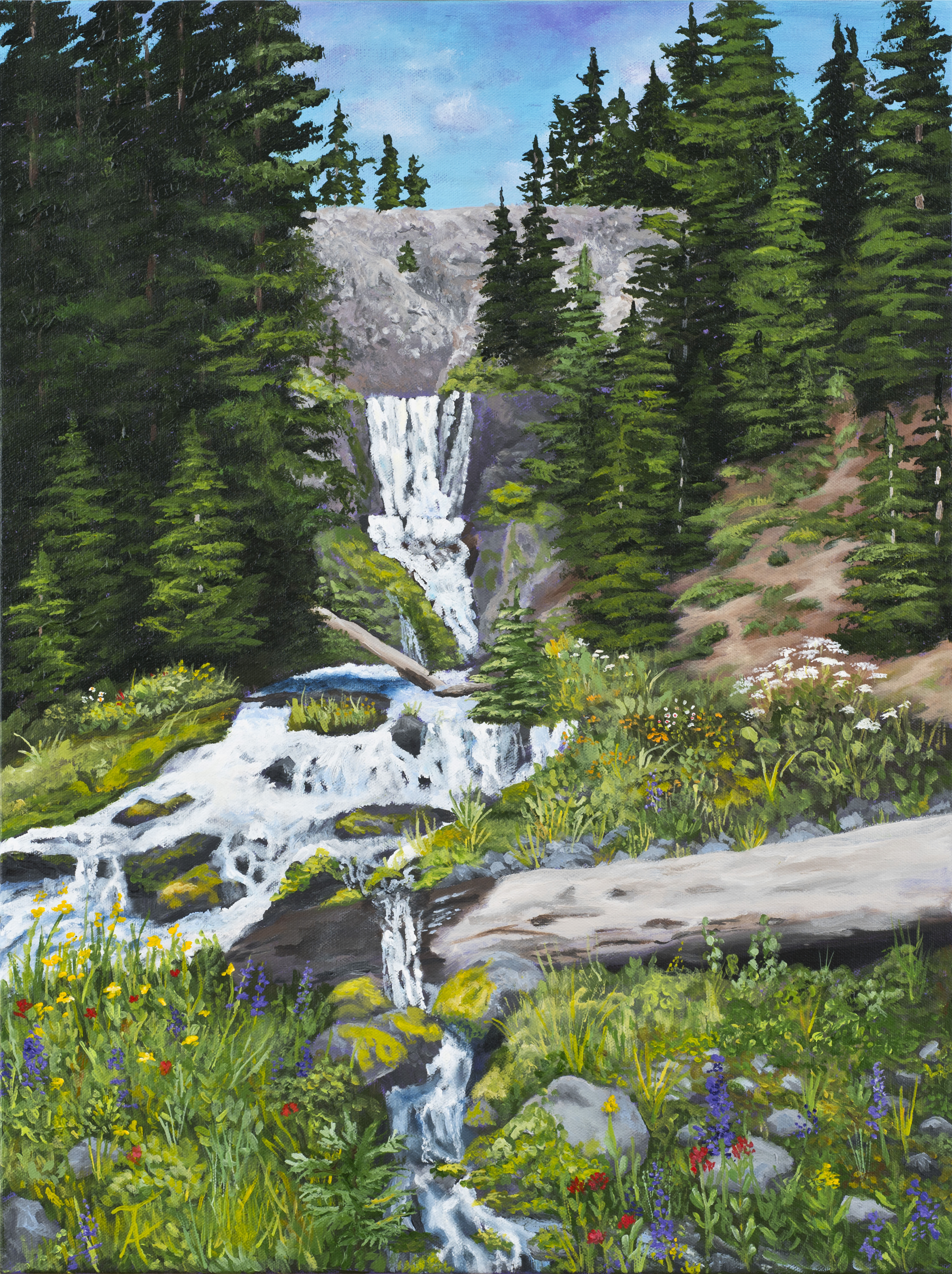 Taylor's work has evolved to include a variety of artistic expressions. He primarily uses acrylic and oil paint on medium to large canvases. Surreal type sunsets in wild natural settings are his favorites, especially when it involves iconic Pacific Northwest locations. His art is deeply rooted in the beauty of the natural world.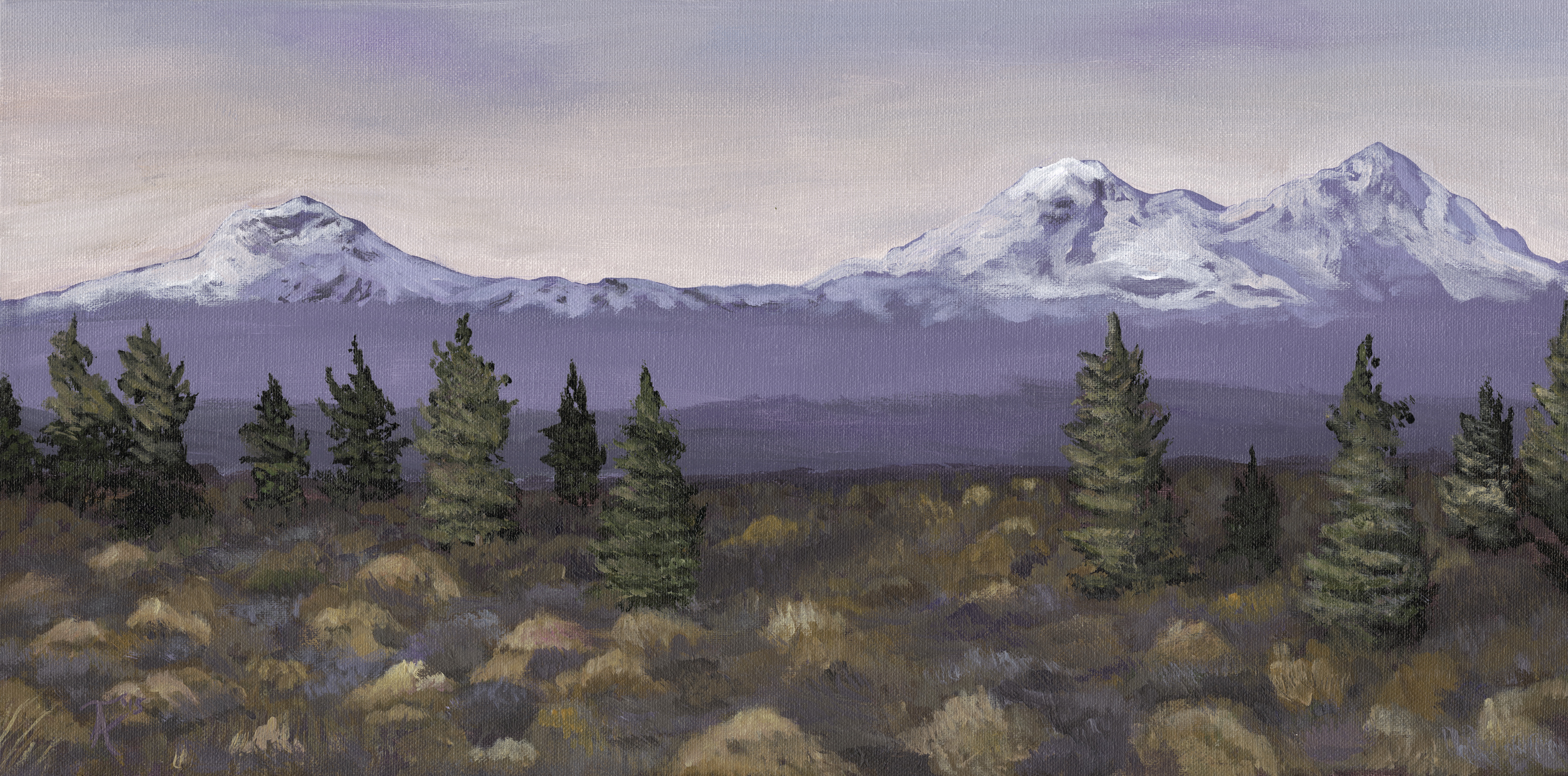 As Together Anywhere was getting started, it just made sense to partner Taylor Allen in developing our business identity. We recognized his talent for capturing Oregon and we wanted to present his artwork to across the state. We started with logo backgrounds and business cards, and developed into rack cards and printed ads.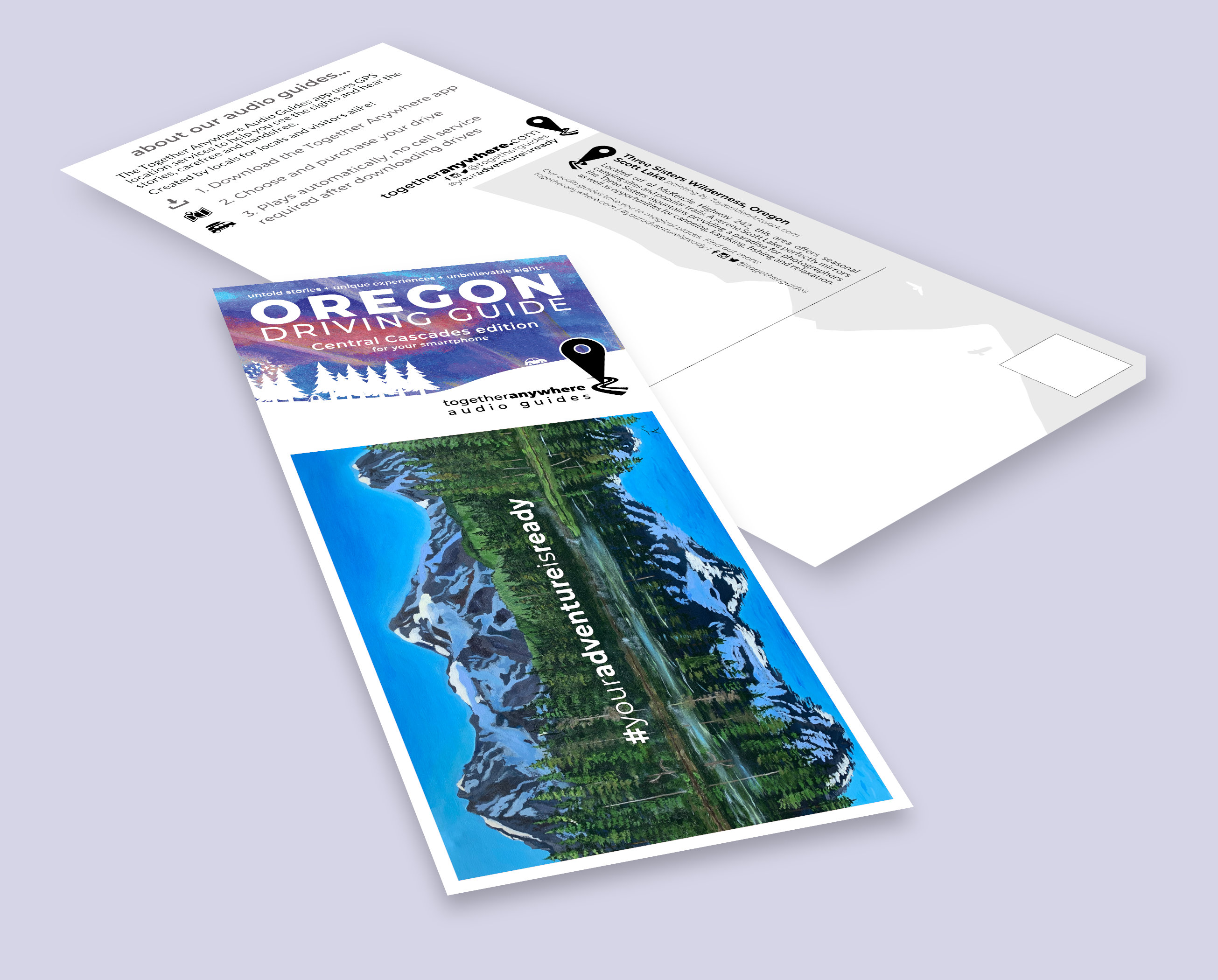 We were preparing to partner with Taylor at multiple Oregon events in the summer of 2020, selling his art, our merchandise and promoting our Oregon tour app. However, COVID-19 had different plans. During the pandemic, Taylor continues to actively paint and explore creative avenues out of his Eugene studio.
His most recent painting, found on his Instagram, was an addition to his Norwegian Gnome Adventure series titled, 'Mystic Mountains II: Velkommin til Norway.'
Even with the pandemic putting in person events on hold, we continue to highlight his artwork in our app. Taylor brings color and life to a landscape in a way that digitally altered pictures can, but hey, there is Instagram for that!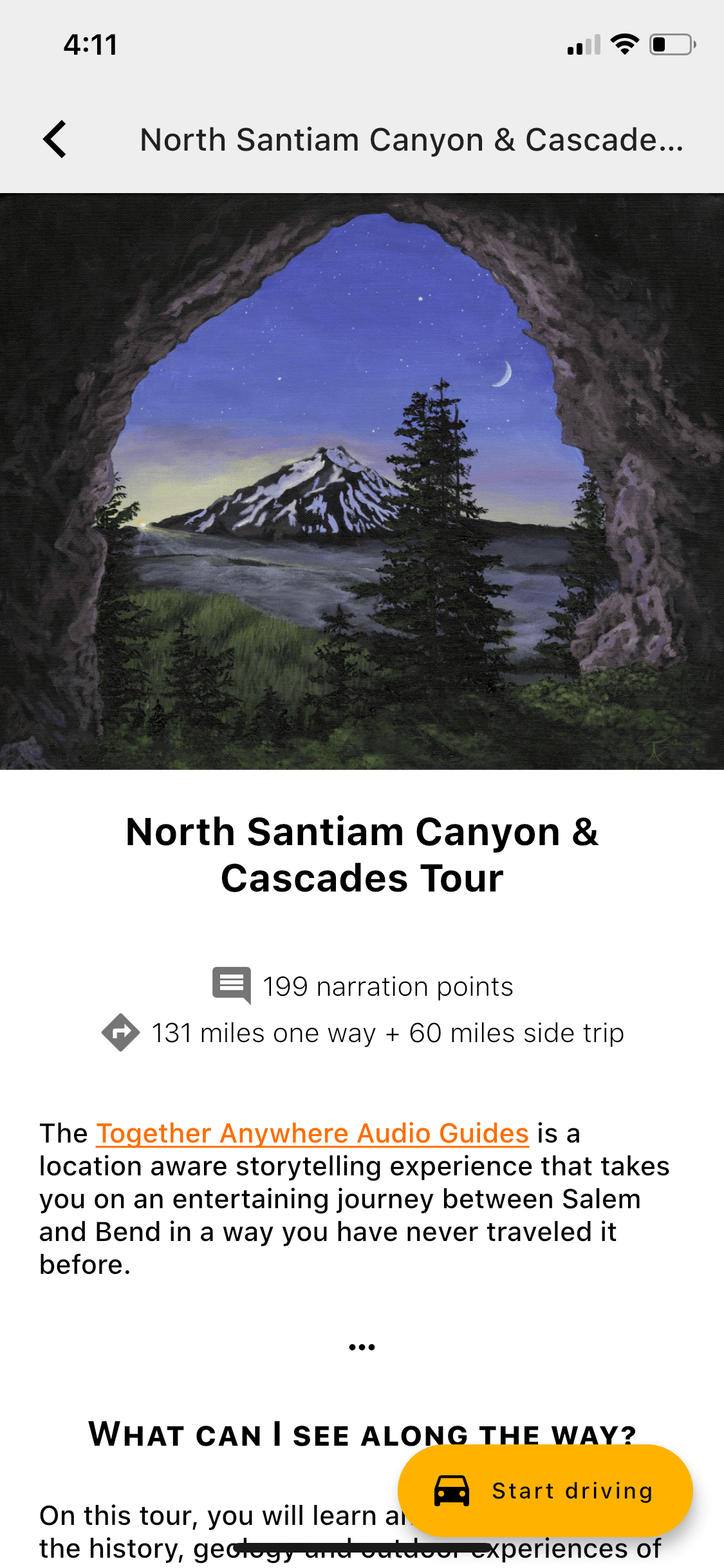 In his seven years of painting, Taylor has been uncovering beautiful Oregon destinations with his signature sunset styles and colorful imagination. His paintings have us wanting to create a tour just so we can highlight his artwork!
Taylor has covered Oregon locations like the Willamette Pass…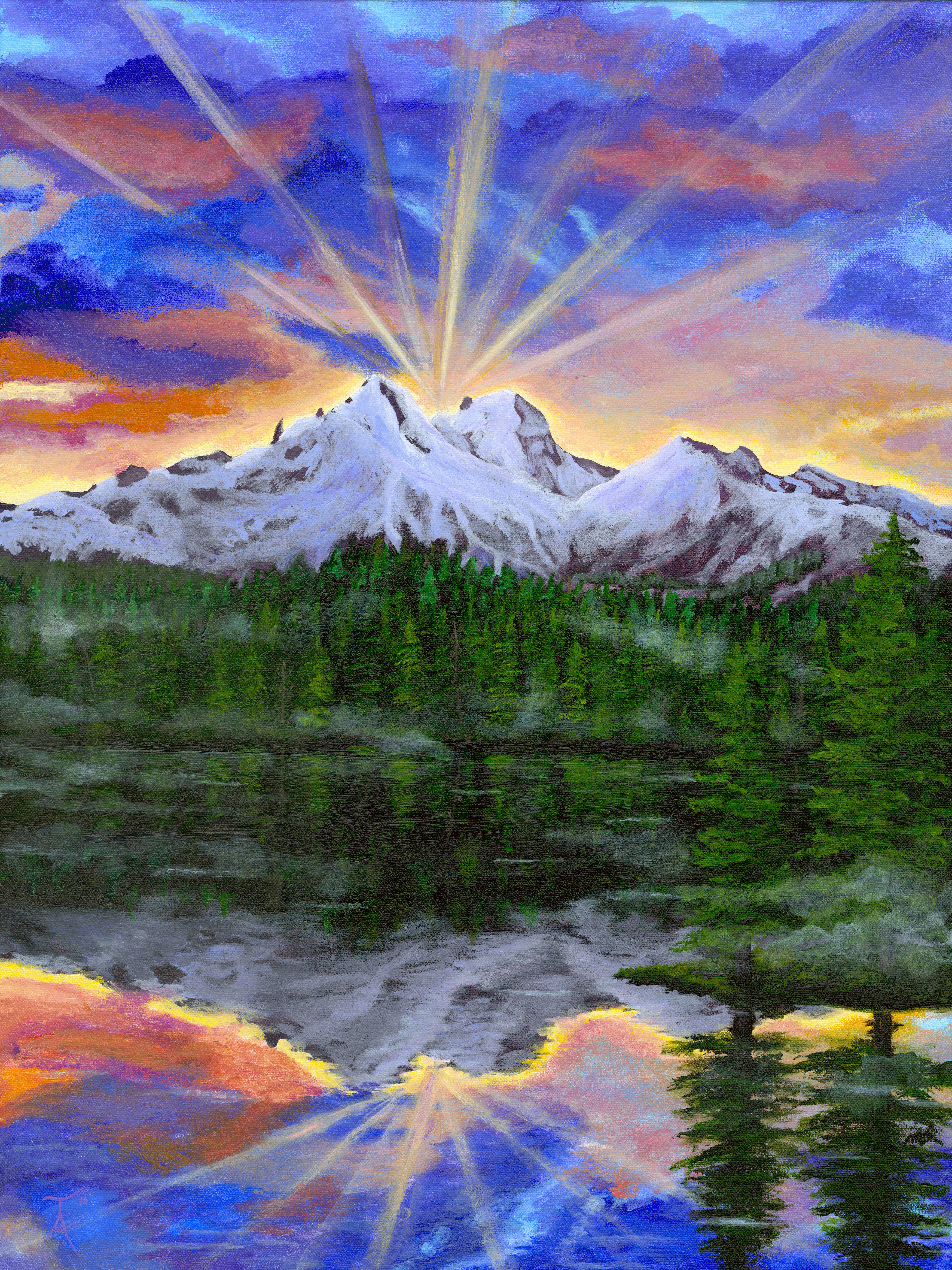 …to other iconic Oregon spots like the Oregon Coast.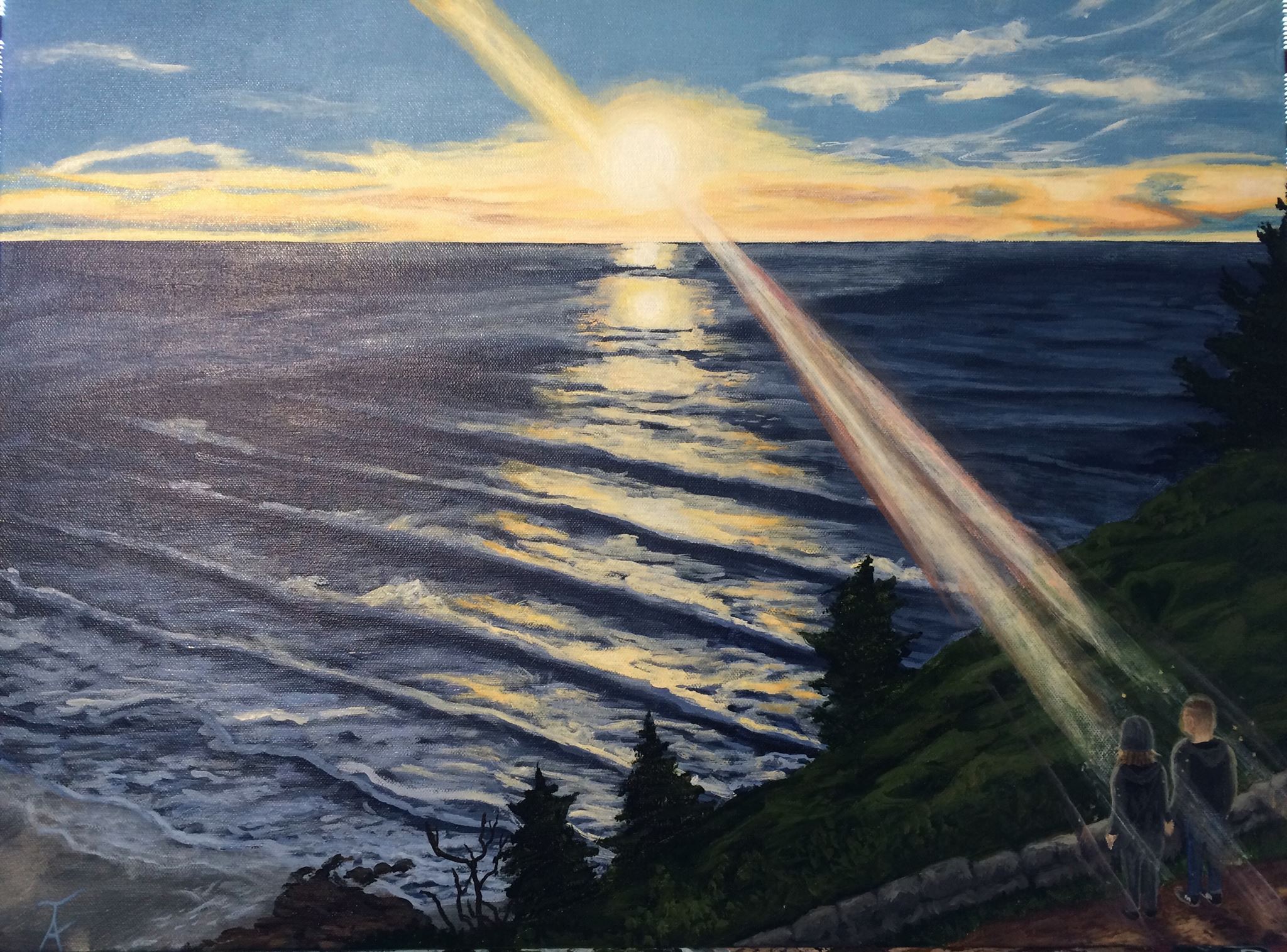 Our new driving tour that will be released any day features a brand new Taylor Allen commission! If you are interested, Taylor regularly does private commissions for customers. Contact him via Facebook or through his Etsy. We can't wait to see what Taylor creates next!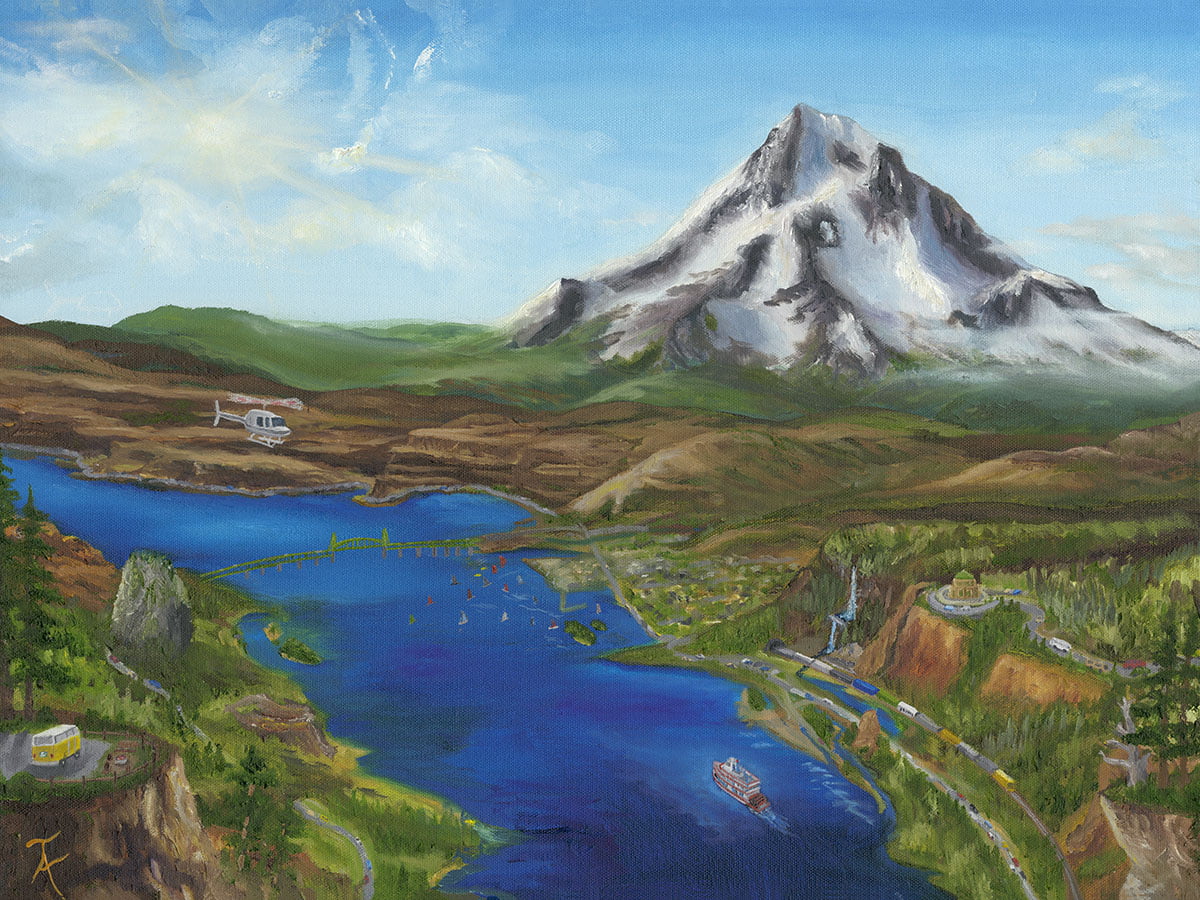 We are looking ahead to 2021 and beyond, planning Together Anywhere and Taylor Allen collaborations for Oregon destinations we add to both our libraries.
It just makes sense that a 20+ year friendship plays such an integral part of our origin story. And eerily, our company and Taylor have the same initials… TA. Was it meant to be all along?
Together Anywhere dreams that one day, Taylor Allen becomes a household name like Thomas Kincaid or Bob Ross. You can buy his art or commission a Taylor Allen original at taylorallenartwork.com!
And, to conclude, here is a Taylor Allen sunset on an advertisement for our driving tours.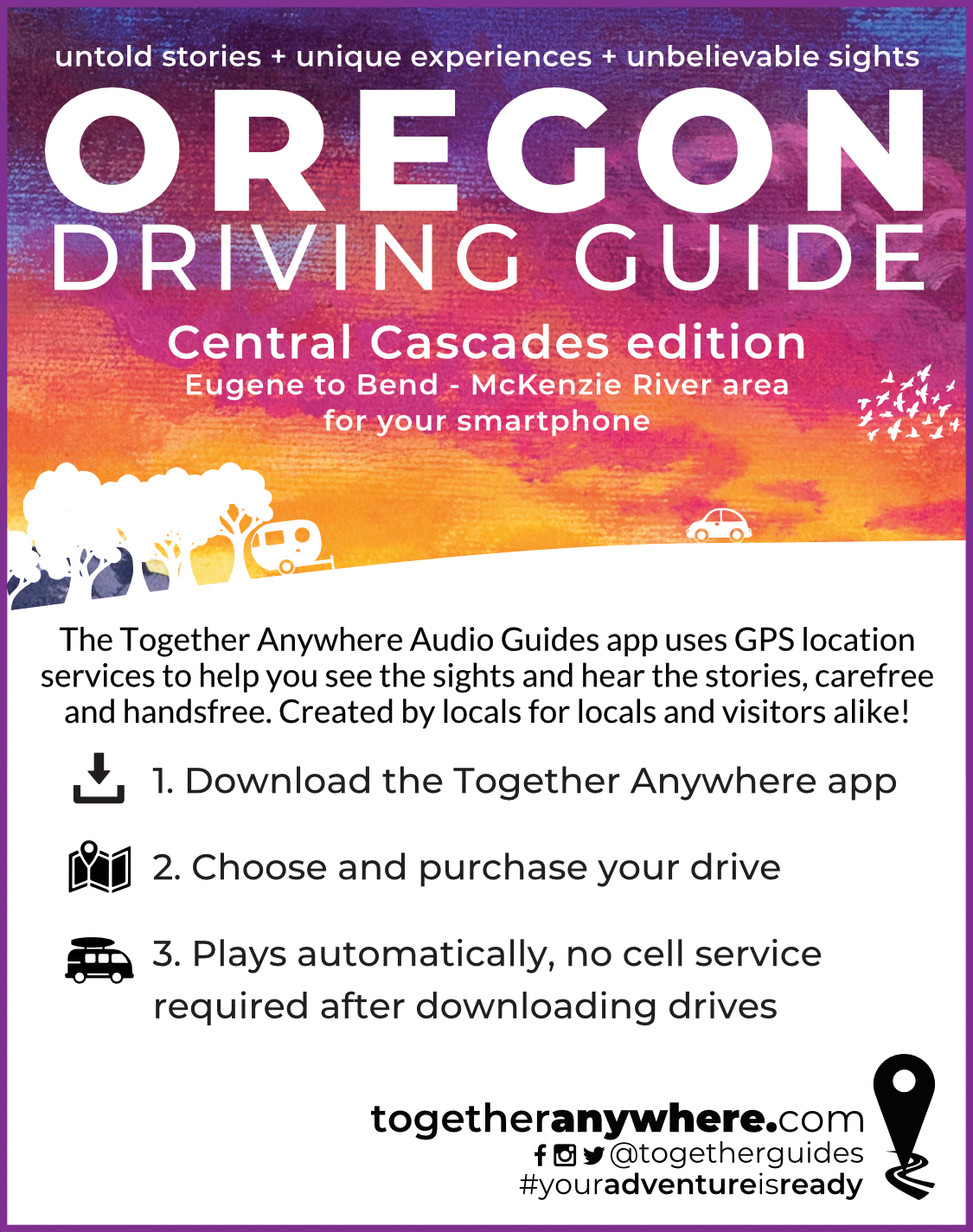 Thanks Taylor for being an awesome friend and partner! You are a great ambassador to Oregon's outdoors!