#1 – Boating the McKenzie
Of course, this has to be the #1 experience on the McKenzie River! Locals and tourists have flocked to the McKenzie in search of the elusive rainbow trout or to have their own authentic McKenzie River drift boat experience. Famous visitors to the area include president Herbert Hoover, Frank Sinatra, Willie Nelson, and even Ice Cube. Descendants of Prince Helfrich, along with numerous other outfitters, guide rafting and fishing trips in this area. Check out McKenzie River Guides to arrange your own authentic Oregon experience down the river. While fishing is a big reason people flock to the McKenzie, you can also raft through whitewater, kayak Class III rapids, or even have a calm water family day of fun… but remember, the McKenzie waters can be frigid and always be sure and have those life jackets. If you don't have one, you can find one to borrow from the local life jacket lending program with locations in Springfield, Walterville, Leaburg, and Vida.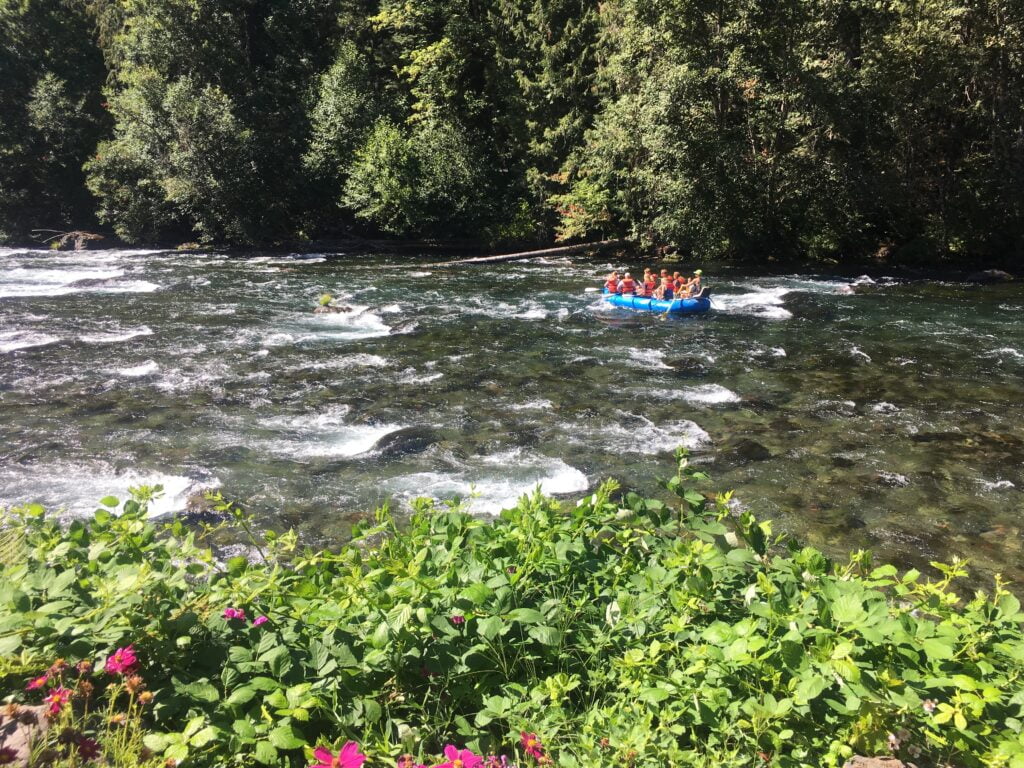 #2 – McKenzie History Highway
The McKenzie River History Highway project encourages travelers to 'Follow the Highway. Follow the river. Follow the history.' All this is realized through 37 historic photos and stories, on over 30 panels spread out over a 40 mile stretch, covering 200 years of frontier history. I think the most fun way to discover is to create your own scavenger hunt in looking for the panels. Their website gives some hints about where to look.
#3 – Agritourism and South Willamette Valley Food Trail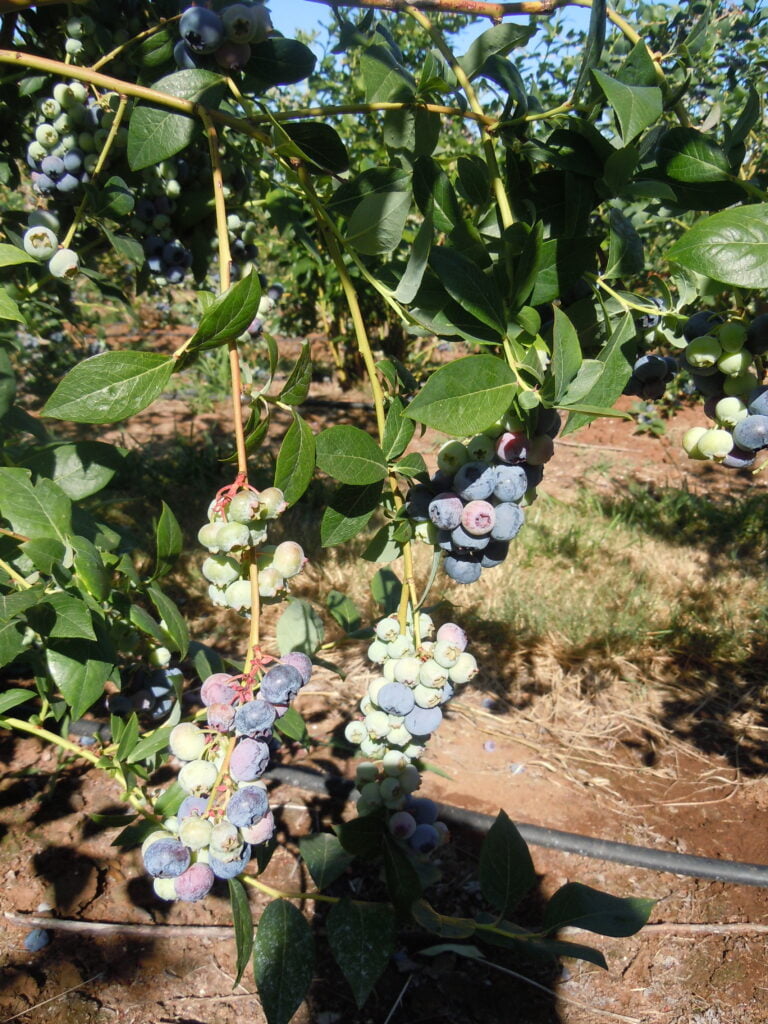 At the intersection of agriculture and tourism is agritourism, a growing movement focused on connecting travelers to the local bounty, while providing support for local businesses. For instance, there is Herrick Farm in Walterville. They open up to the community year round: flowers in the spring, a summer farm stand, a pumpkin patch and tractor rides in the fall, and wintertime U-cut Christmas trees. In early July, McKenzie River Lavender hosts a festival that features many local vendors and, as you probably could have guessed, lots of lavender products for purchase. The Blueberry Patch near Leaburg offers the opportunity to pick your own blueberries in summer. Organic Redneck Growers in Vida provides a daily farm stand during summer, appears weekly at the Eugene farmers markets between the months of April and November, and offers an often sold-out CSA. CSA stands for community-supported agriculture and is a food production and distribution system that directly connects farmers and consumers. If you are interested in learning more about unique culinary and agritourism experiences in the McKenzie River corridor and beyond, I highly suggest checking out the South Willamette Valley Food Trail. A brochure is available at tourist information centers and businesses. Oh, and eat a couple berries for me while you are at it.
#4 – Leaburg Hatchery and Dam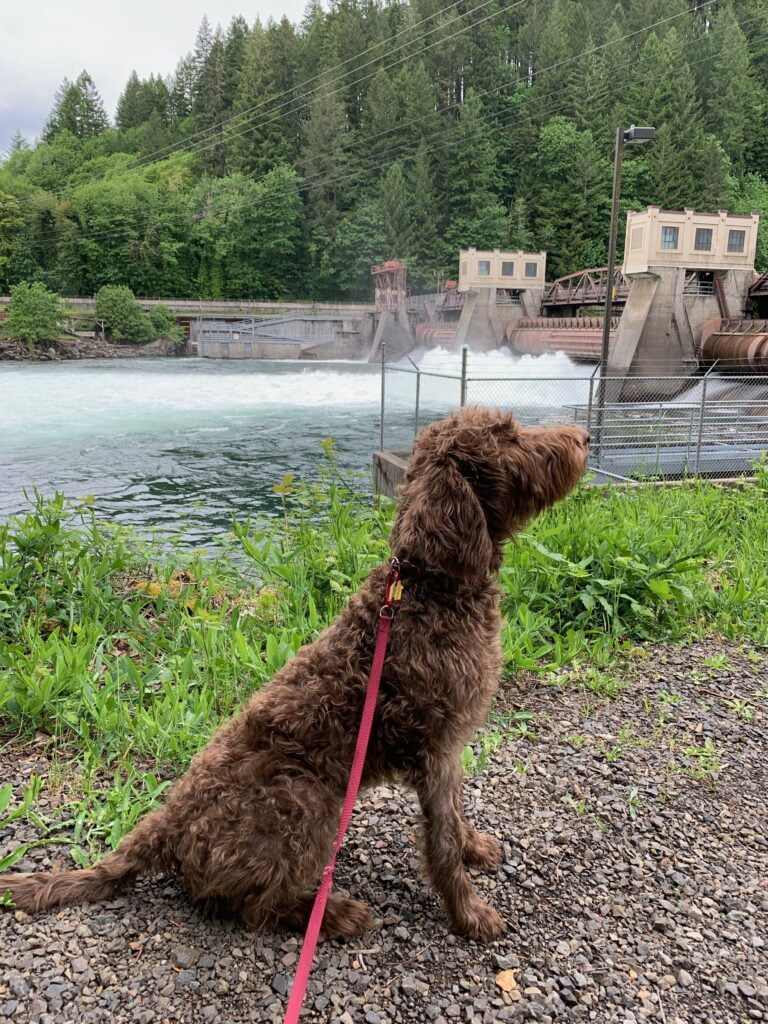 If you would like to see some fish up close, the Leaburg Hatchery and Dam is located ahead on your right. Summer steelhead, Chinook salmon and rainbow trout find their first home here before they travel the Mckenzie River! Paved paths invite one to explore, while there are opportunities to fish near the river, and even the chance to feed the fish for a more hands-on experience. A visitor favorite is the ancient sturgeon in the show pond. The Old McKenzie Fish Hatchery Park on the north side of the road is the future site of the McKenzie River Discovery Center, celebrating local culture, native fish and the river in general. For now, feel free to use the public wayside to stop and stretch your legs or use the restroom.
#5 – Goodpasture Covered Bridge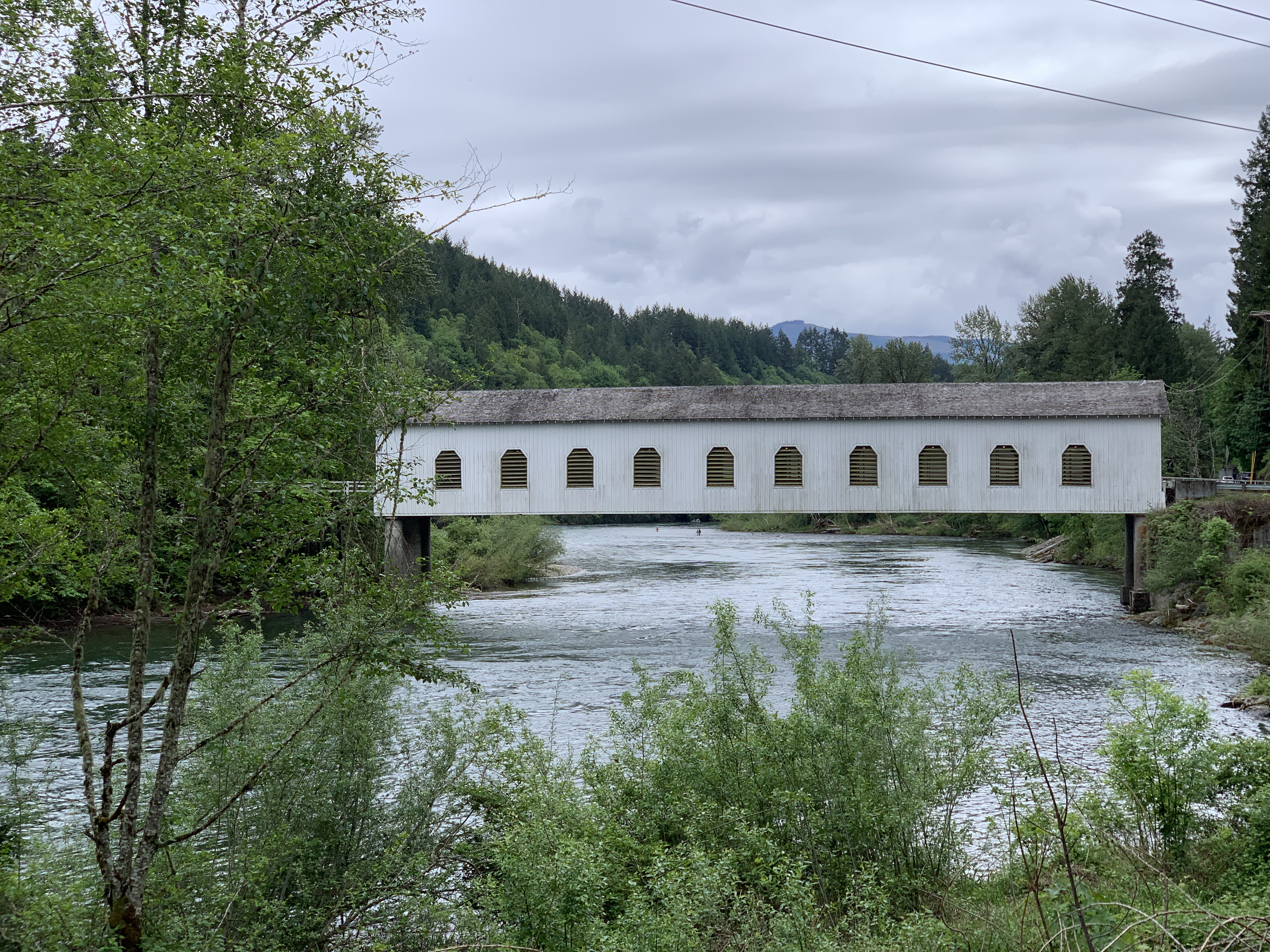 Covered bridges carry with them a charm and romanticism of times gone by. And in Oregon, we are lucky to have many of them preserved. Before the development of concrete bridges, wooden bridges had a lifespan of less than 10 years if they were not covered in some way.
Goodpasture Covered Bridge, named after a pioneering agriculture family who still farms in the area, is located near Vida and has stood the test of time since 1938. It boasts itself the second largest covered bridge in Oregon at 165 feet long.
#6 – Finn Rock Reach and Landing
Finn Rock Landing, a pretty convenient and quiet stop with a restroom and boat launch. After passing Quartz Creek Road, we encounter Finn Rock itself. Not named after a shark fin but a man by the name of Benjamin Franklin Finn, a settler in the area known as the "biggest liar on the McKenzie" even claiming that Mark Twain's character, Huck Finn, was based on him. There used to be a post office and a large logging camp here but these days, the community of Finn Rock is easy to miss. McKenzie River Trust, a non-profit land conservation group, has been focused on the Finn Rock Reach in the last years, merging caretaking of the river together with human history. The organization acquired Finn Rock Reach from the former Rosboro logging company back in 2016. Today, they manage the land on both sides of the river, and established it as a focus area for a $4.6 million dollar campaign aimed to protect this place for decades to come. Donations can be made through their website or maybe you want to join as a volunteer for First Fridays at Finn Rock Reach.
#7 – Aufderheide Drive and Cougar Hot Springs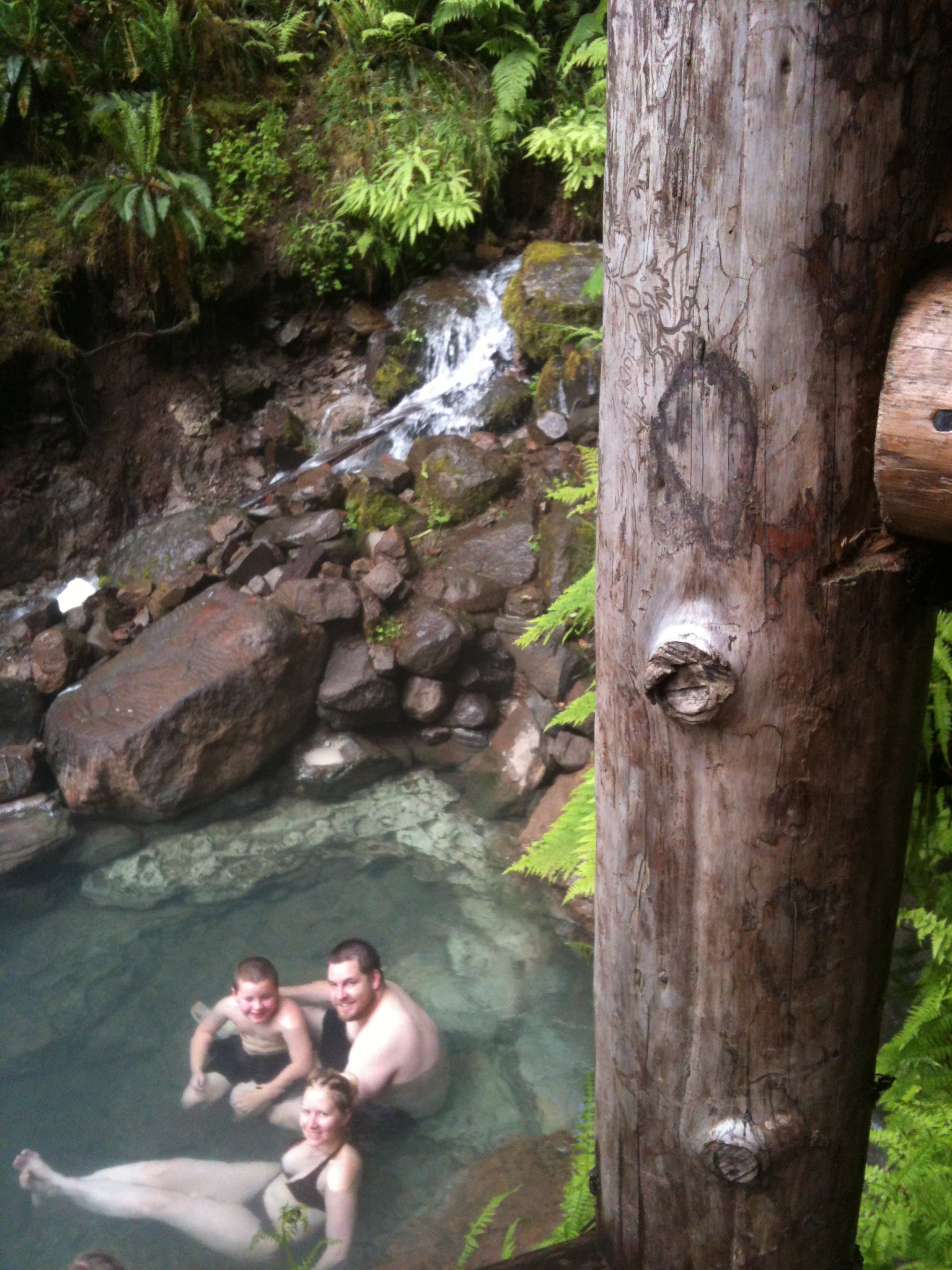 Aufderheide Drive, a seasonal road that connects to Highway 58, needs a couple hours to really enjoy the scenery that makes this drive so special. Sixty miles of windy and sometimes treacherous roads take you past an overhead view of Cougar Reservoir and one of my favorites, Terwilliger, or Cougar, Hot Springs, with a short hike and a small fee necessary to get in. It is clothing optional and very popular, but we are lucky to have it reopened after it was one of the latest victims of human caused wildfire and closed for just under a year.
#8 – Blue River Reservoir and HJ Andrews Experimental Forest
Across from Hamlin Boat launch is the road to Blue River Reservoir which has been called the "gateway to the beginning of a recreational wonderland." Down that road you can find campgrounds, hiking and H.J. Andrews Experimental Forest, one of 5 ecosystem research forests in the United States. If you are up for a longer search in that network of forest roads, you can find Wolf Rock. At over 900 feet tall, it is the largest monolith in Oregon and the third largest in the world! However because of the fire damage, it has never been more necessary to consult the ranger station or road conditions prior to heading out into the network of forest roads. Fun fact: Oregon has three times more forest roads than any other state in the nation.
#9 – Witness views of Holiday Farm Fire impact & changed landscape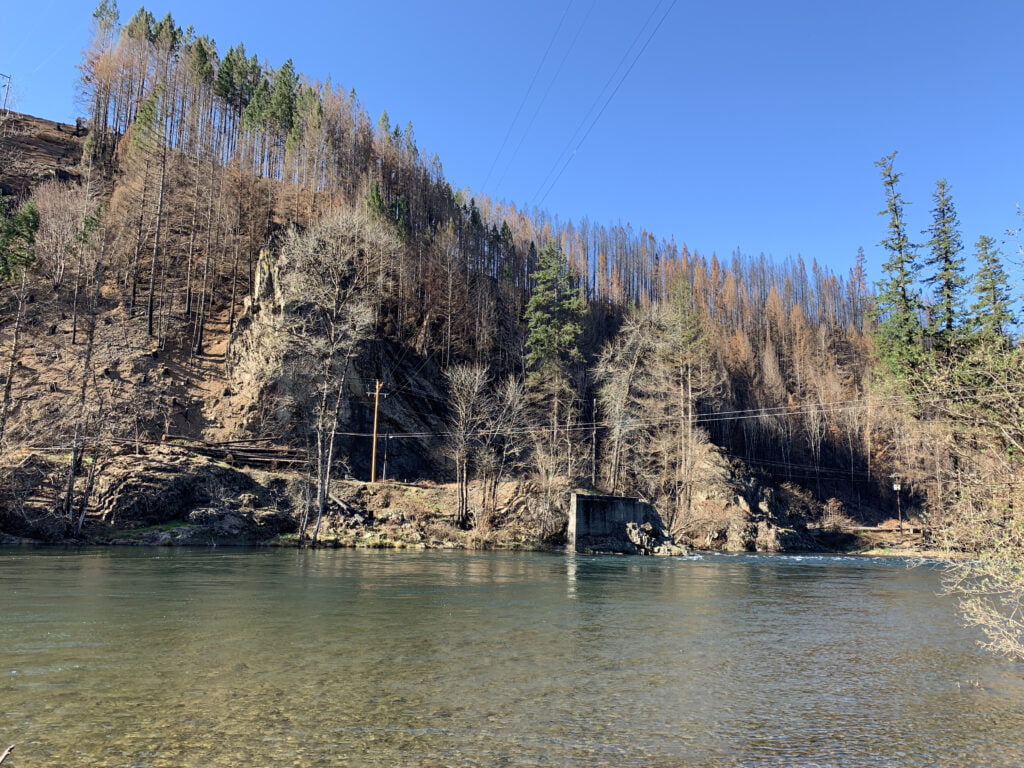 September 7, 2020. It was the end of a beautiful Labor Day weekend after a long six months of COVID restrictions, tense politics and plummeting tourism. Businesses suffered, people were tired, and yet, for many communities in Oregon, the worst year in modern memory was about to turn even more tragic. The conditions could not have been more prime: a hot and dry summer combined with unprecedented high wind warnings. We were two months into burn restrictions and there was no rain in sight. Some communities opted for rolling blackouts to lessen the chance for power lines to create sparks. And still, with many precautions in place, chaos took over late that Monday evening.
At the Holiday Farm RV Resort in Rainbow, a spark of unknown origin set the forest on fire. Next, what quickly turned into an inferno, expanded west towards Eugene, consuming the communities of Blue River, Finn Rock, Nimrod and Vida. A playfully named resort would now become the name of the most destructive event in McKenzie River history: The Holiday Farm Fire. Over 700 structures were destroyed and 170,000 acres burned, the size of 14 Crater Lakes put together.
#10 – McKenzie River Trail
This legendary 26-mile trail runs up the McKenzie River all the way past Clear Lake, and even offers a single track for mountain bike riders from beginning to advanced skill levels, with some really advanced stuff if you like to ride in the winter. There are also endless varieties of trips for hikers and runners along the way. Check out the kiosks near the parking lots or stop by the McKenzie River Ranger District Office for more information about the trail and other areas in the Willamette National Forest.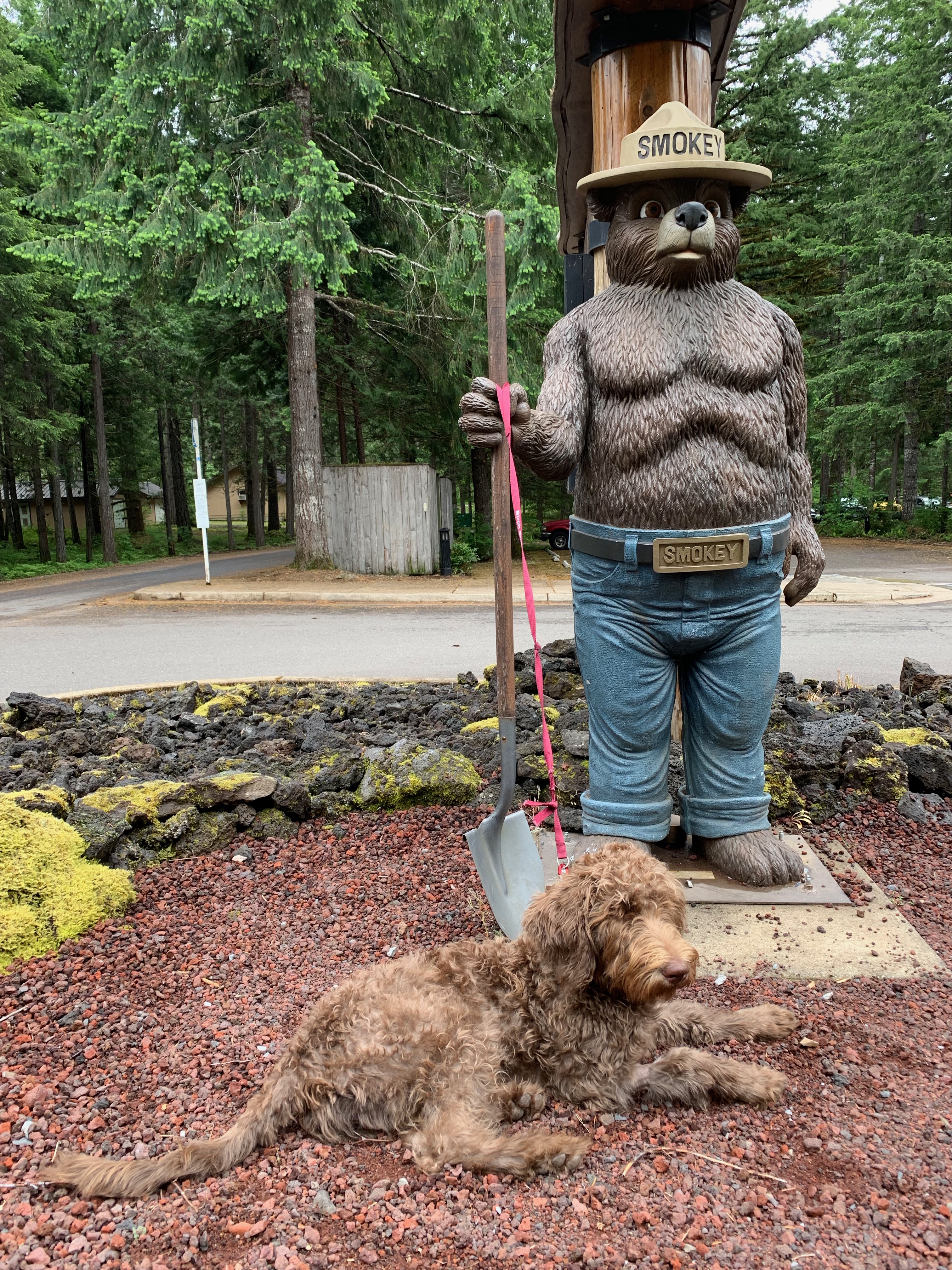 If you are more of a watcher than a reader, you can check out our (pre-wildfire) McKenzie River Road Trip YouTube video here. And if you want to take an ACTUAL road trip, just make sure to download our app for Apple iOS or Google Play before you go. The following are just ten of the HUNDREDS of narration points along Oregon roads.
Ready to take a road trip? Well let's get going!
With Together Anywhere, you can experience a road trip like you never have before. Our GPS location based app tells you stories and places to visit that you may have missed before. We've spent years discovering, researching, and writing down the best information that make these areas worthwhile destinations, especially during this time of social distancing and staying close to home.

We hope you take the time to explore our app and learn more about Oregon! Your adventure is ready with Together Anywhere.