And then, in the summer of 2020 the sky in the fertile and lush Willamette Valley turned an apocalyptic red. What on first sight could be taken for snow, turned out to be ash falling from the sky, adding to the feeling of dread. The Holiday Farm Fire, as it would be named after the fact, was one of the most destructive wildfires ravaging Oregon that year, consuming 175,000 acres of forest and several communities.
Soon after, the McKenzie River area, known for its many outdoor activities on and around the pristine river loaning its name to the region, started the process of recovery. So did we, trying to figure out how to repair the 35 miles of the McKenzie River & Central Cascades tour no longer reflecting the post-burn reality.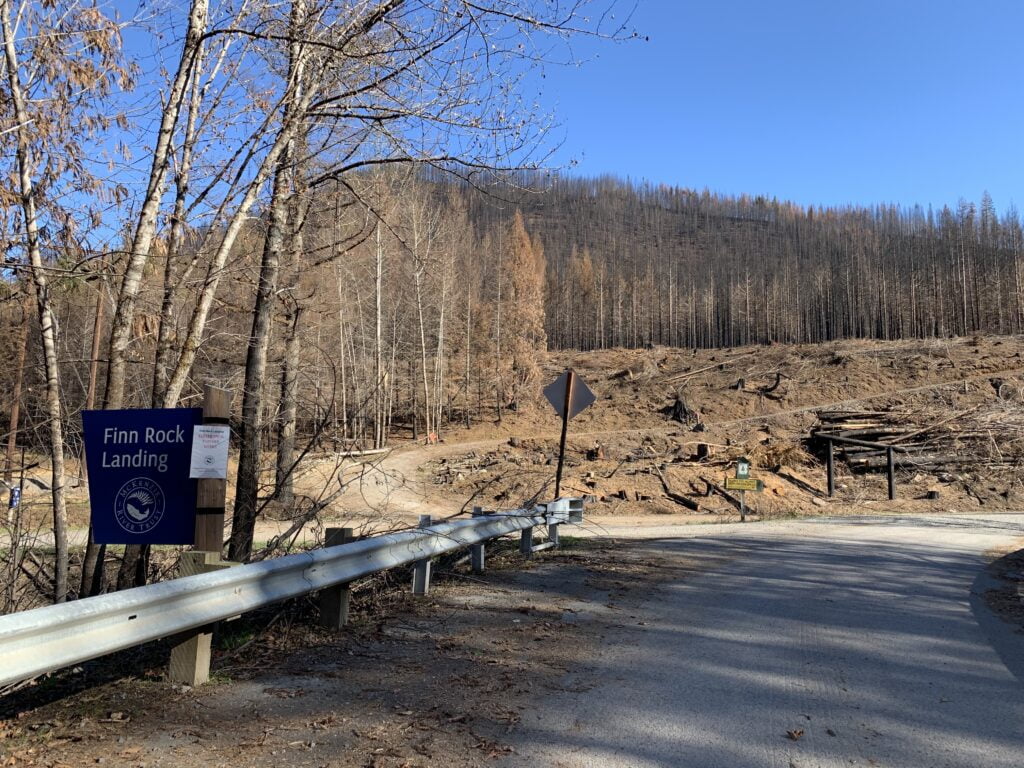 As is often the case, with adversity comes opportunity. We noticed how the McKenzie River area came together to not only rebuild, but also document past, present and future. We wanted to be part of that. And so we found willing partners in both the McKenzie River Chamber of Commerce and Travel Lane County, two organizations actively involved in the development of the valley.
Over three months, our combined knowledge of the region, its history, sights, activities and future endeavours, resulted in the 2021 tour update being better than ever before. Our saying 'By locals, for locals and visitors alike' really shines through in the new content. There are stories about the past – How did the McKenzie Historic Highway came to be?, the present – How does it feel to travel down the river in a famous McKenzie Drift Boat?, and the future – What is the upcoming McKenzie Discovery Center near Leaburg Dam all about?
It was our pleasure to work with the many passionate and brilliant people involved, and now to present the result of that collaboration to you.
Enjoy the 2021 update of the McKenzie River & Central Cascades tour. #YourAdventureIsReady on Apple and Android devices.
Enjoy the 2021 update of the McKenzie River & Central Cascades tour.
Free till August 2022.