Heading east from Eugene, down the McKenzie Highway 126, you pass the town of Nimrod and just after, Quartz Creek Road. This road crosses a one lane bridge over the McKenzie River and takes you to Finn Rock Landing, a pretty convenient and quiet stop with a restroom and boat launch.
For exact location of Finn Rock, look between blue points 9 and 10 below:
Near Quartz Creek Road, you also encounter Finn Rock itself. Not named after a shark fin but a man by the name of Benjamin Franklin Finn, a settler in the area known as the "biggest liar on the McKenzie" even claiming that Mark Twain's character, Huck Finn, was based on him. There used to be a post office and a large logging camp here but these days, the community of Finn Rock is easy to miss. Even its Wikipedia page is brief and recognizes only one notable resident: not Benjamin Franklin Finn but, award winning author Barry Lopez.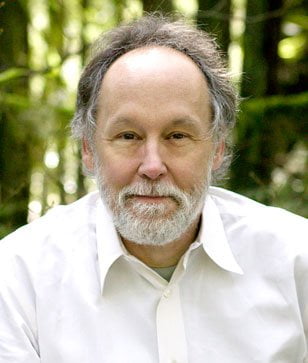 Mr. Lopez was interviewed in 2016 by local Eugene public radio station KLCC about his connection to the McKenzie River. His words no doubt resonate today: "Well, a trouble that most of us have is the way our moods affect our work and our relationships with other people. And when you apprentice yourself to that river, it reinforces a kind of calmness in you no matter what the weather is. If you saw your moods as weather passing through and the miracle, if you will, is: it just keeps going. It absorbs everything. So what that's telling you is: adapt. When very bad stuff or disturbing stuff or challenging stuff comes along, it's foolish to fight it. I've got 46 years of 'keep going' out of the river."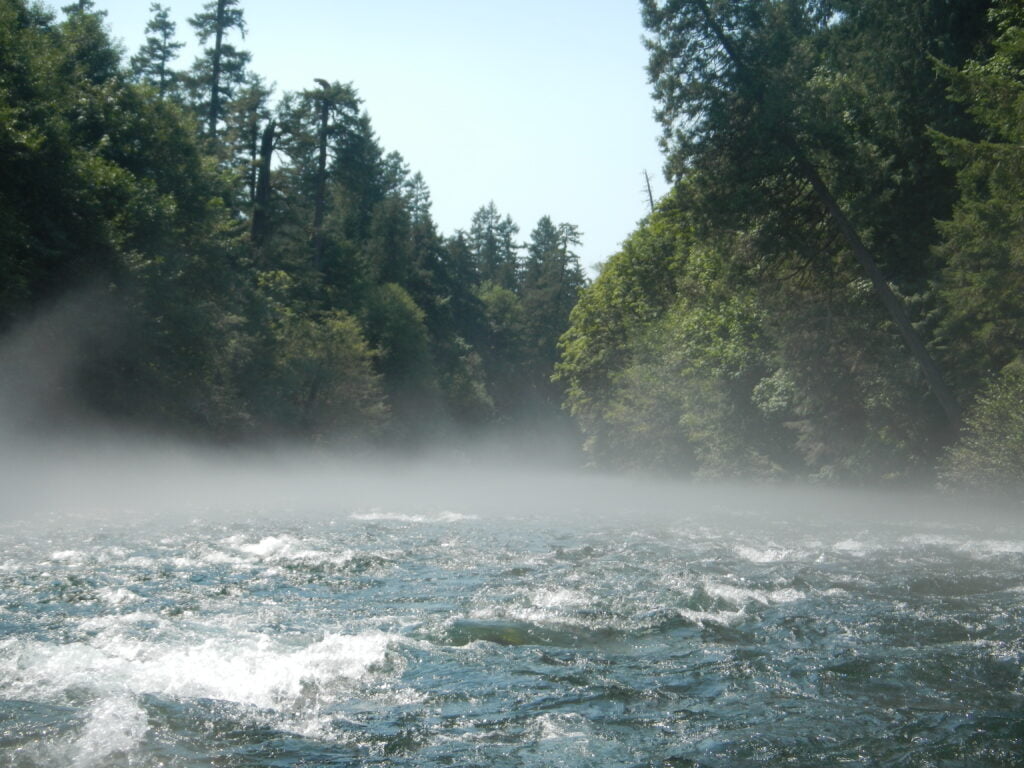 Questions were asked to Mr. Lopez about his desire to contribute to a literature of hope and how the McKenzie River has taught him, he answered: "I would like, at the end of my life, to say I had lived up to the expectations of that river."
Sadly, Barry Lopez passed away from a battle with cancer on Christmas Day 2020 in Eugene, Oregon, just months after losing his home. While distanced from his teacher, his river McKenzie, he no doubt lived up to the expectations of the river, leaving behind this literature of hope I was able to share with you today.
Mr. Lopez left us with some large questions to ponder, especially in the aftermath of what he called a 'climate change event.' What does the river expect of humans? Are we listening to the river as it wants to be listened to? Do we really care?
I'd like to think that organizations like the McKenzie River Trust, a non-profit land conservation group, are doing their best to answer these questions, merging caretaking of the river together with human history. The organization acquired Finn Rock Reach from the former Rosboro logging company back in 2016. Today, they manage the land on both sides of the river, and established it as a focus area for a $4.6 million dollar campaign aimed to protect this place for decades to come. Donations can be made through their website or maybe you want to join as a volunteer for First Fridays at Finn Rock Reach. And maybe while you are here, stop to listen to the McKenzie, she'll be sure to respond.
Listen to our audio about Barry Lopez from the Together Anywhere driving tour here:
For more reading on the life and death of Barry Lopez:
If you want to take an actual road trip to Finn Rock, download our app for Apple iOS or Google Play before you go. The following are just ten of the HUNDREDS of stories along Oregon roads.
With Together Anywhere, you can experience a road trip like you never have before. Our GPS location based app tells you stories and places to visit that you may have missed before. We've spent years discovering, researching, and writing down the best information that make these areas worthwhile destinations, especially during this time of social distancing and staying close to home.

We hope you take the time to explore our app and learn more about Oregon! Your adventure is ready with Together Anywhere.