What is not to love about fall in Oregon? The rain is on its way, the smoke has all but disappeared, the colors are coming out, and the crowds are down. We love a good shoulder season and we hope you do too! While there are so many great places to visit, we wanted to share our top fall road trips.
With so many conifers, no doubt Oregon stays greener than many places in the fall and winter. But when you know where to look, the deciduous autumn colors still shine in all their glory. And in the mountains, certain drives offer a chance to visit before the snow descends when the crowds are more dispersed.
Our recommended locations can all be found on our Together Anywhere Driving Tours. Below is an audio sample from one of our tours. We've also included a map of our various tours around the state. 600 narrated miles covered and counting!
After September 5th, 2022, there is no reservation required to visit Multnomah Falls or the Historic Columbia River Highway. The windy roads here are full of colors and less crowded now that summer tourism is dying down. Travel the 23 mile section of the Historic Columbia River Highway, known as 'Waterfall Corridor' (or 'Waterfall Alley'). You are even likely to have a waterfall all to yourself if you travel off peak hours. 
Read more about this area: 5 must-see stops on the Historic Columbia River Highway You can also extend your drive by exploring our full tour of the Columbia Gorge National Scenic Area Tour all the way to The Dalles.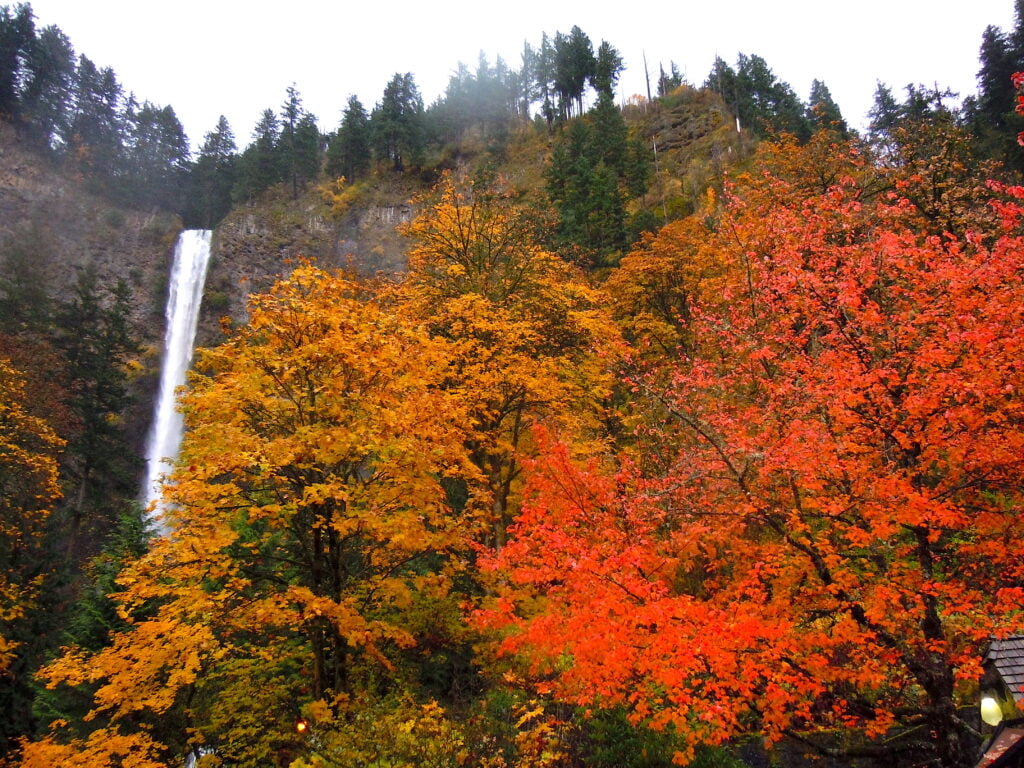 We love the largest state park in Oregon, known for its 10 waterfalls. The 7.2 mile Trail of Ten Falls is a visitor favorite at all times of year. In the fall, when the rain starts to refill the river beds, it is sure to delight with increased water flow. While you are at it, check out our North Santiam Canyon & Cascades Tour on your way there down Highway 22 from Salem! To the east of the park, the North Santiam Canyon was greatly affected by the wildfire in September 2020 but the area and tour still offers many great stories and recreation opportunities.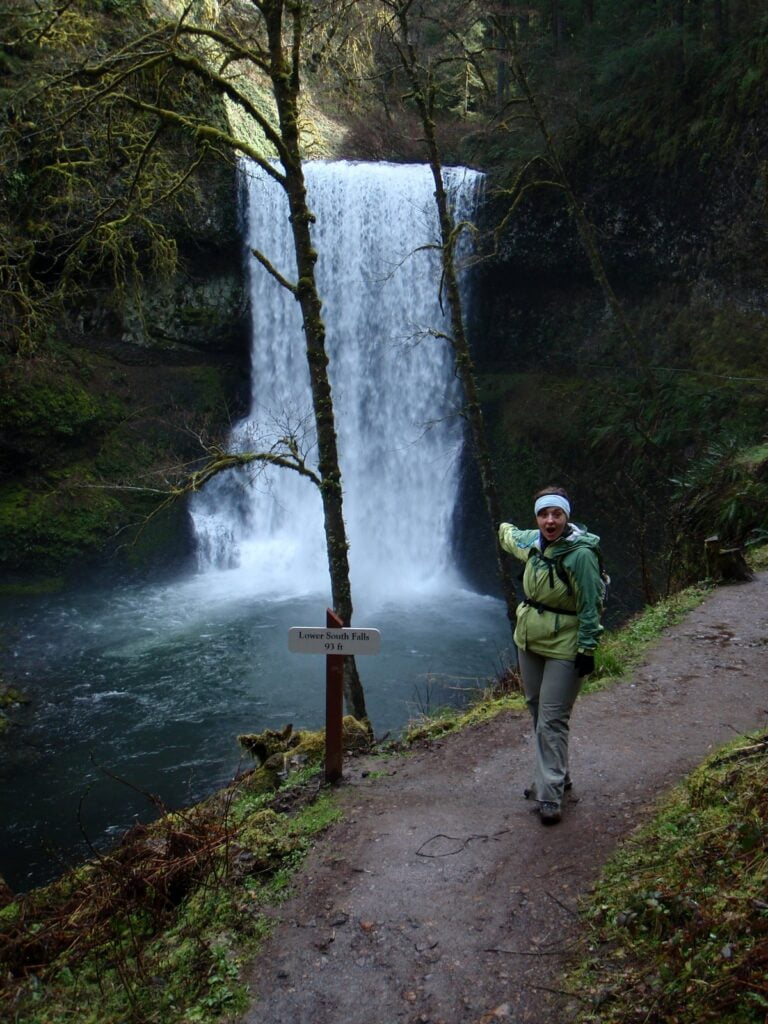 We have been visiting Crater Lake National Park a lot over the last year, while researching and releasing our most recent audio tour here in Summer 2022. The road typically closes for the season mid-October before it reopens in May or June (and in 2022, July!).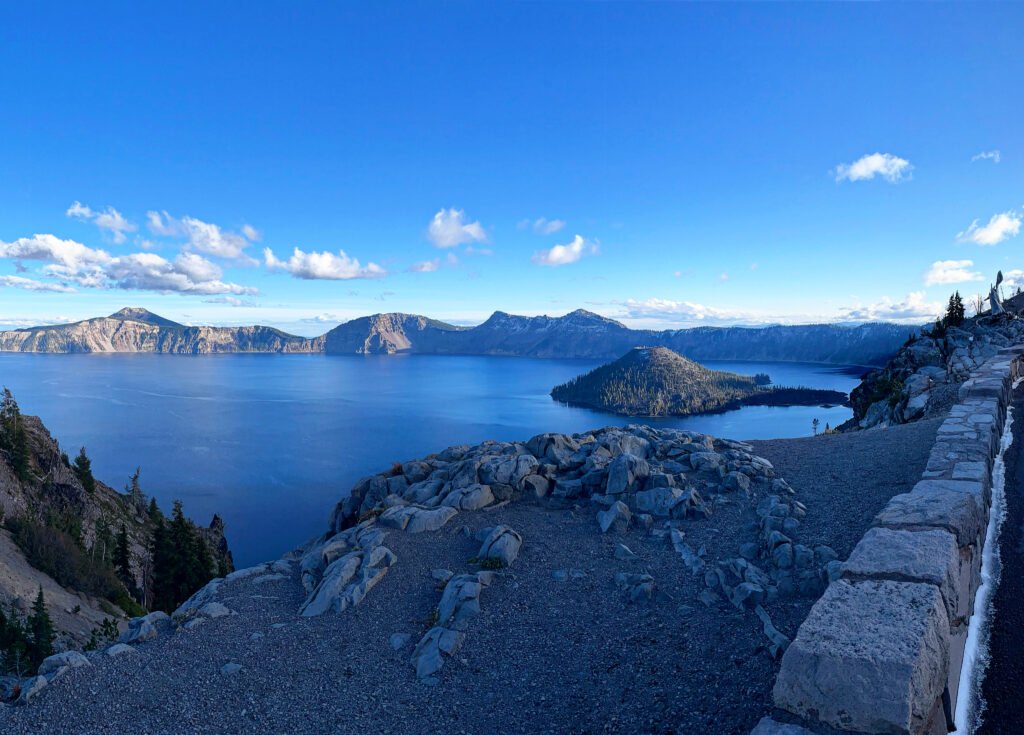 You have no shortage of outstanding views at Crater Lake National Park, Oregon's only national park and the subject of our newest tour. Want to gawk at the lake's impossibly blue hue from along the 33-mile Rim Drive, ascend one of the park's scenic peaks, or even get down to the shore for a truly unique vantage point?
Check out our newest Crater Lake National Park Tour and also some recent posts: Five fascinating views at Crater Lake National Park and The secret history of Crater Lake National Park.
For more information about the park entrance fees, amenities and to check to see if the Rim Drive is open, click here.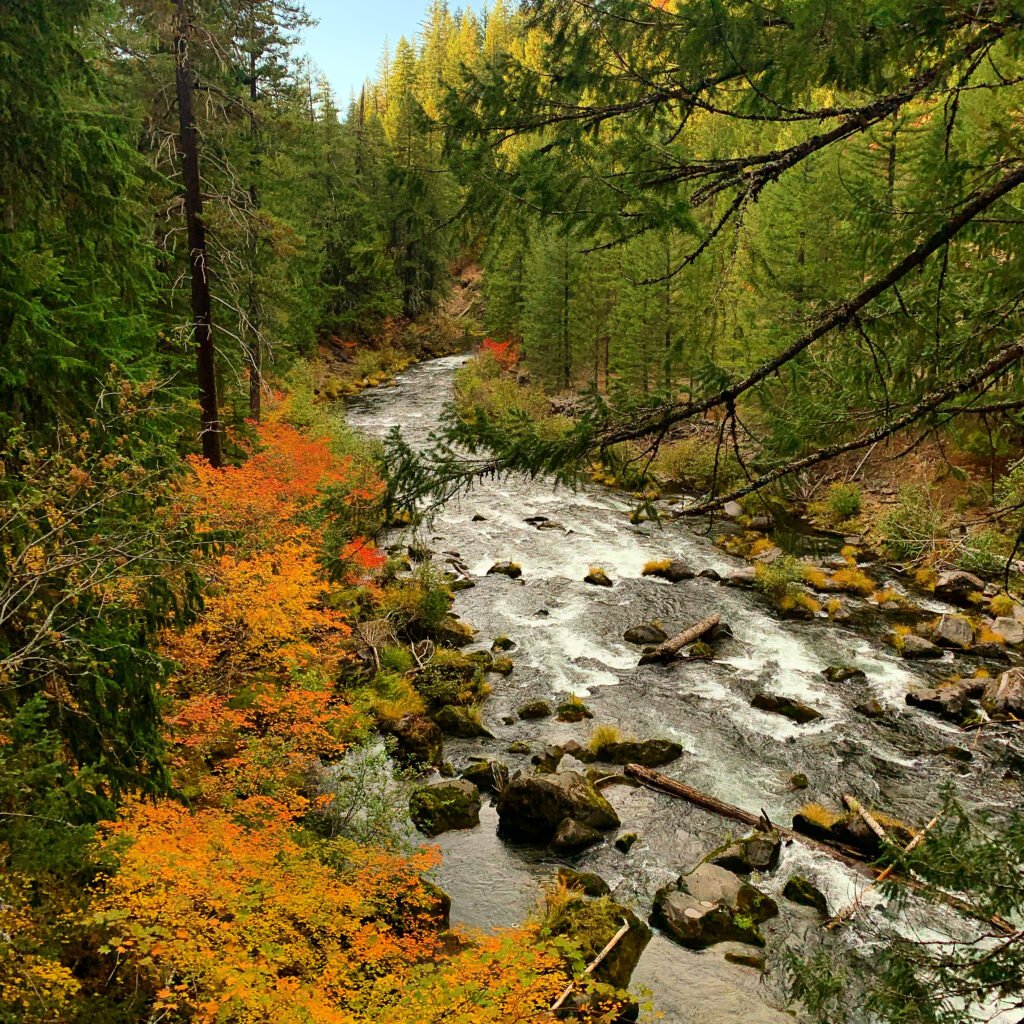 The Hood River Fruit Loop officially formed in 1992 and today is a 35-mile, self-guided tour route that (naturally) loops through the Hood River Valley. It begins in Hood River, heads south toward the community of Parkdale at the base of Mount Hood, and returns north via a second highway—thus completing the loop. Without stops, you can drive the entire route in about an hour.
But to drive the loop without stopping is to deprive yourself of its sublime pleasures. In all, roughly two dozen stops sit along the Fruit Loop, each offering the chance to enjoy the region's agricultural bounty in one form or another.
Read more here: What to do in each season along the Hood River Fruit Loop and 5 things to know about the Hood River Fruit Loop.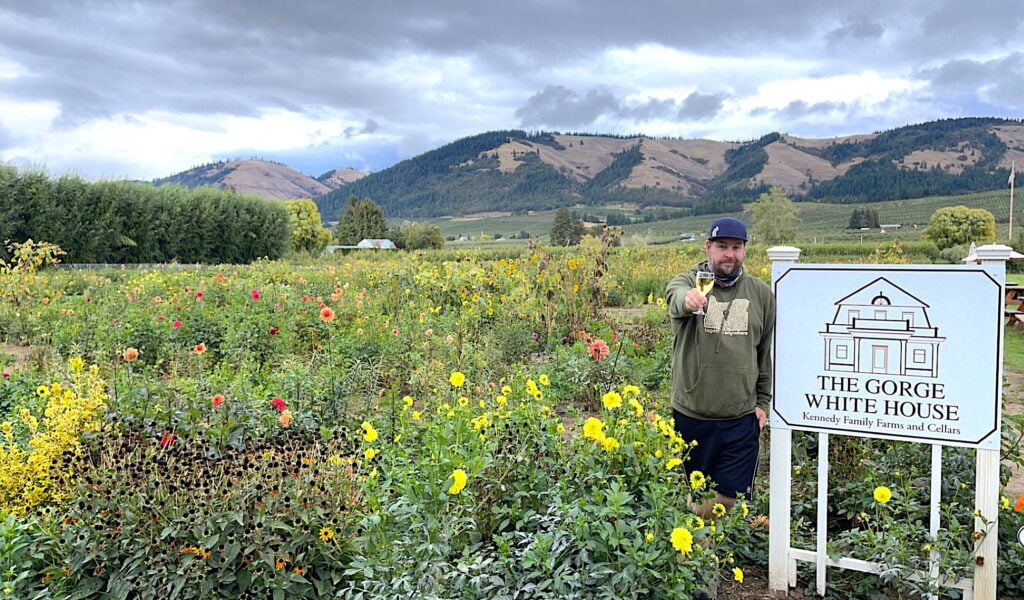 We recommend this fantastic drive for the fall as the pass closes (usually) in November before the winter weather hits. The McKenzie Pass Highway 242 is a gem in the middle of a moonscape. A scenic byway only open six months a year, this drive provides the traveler with an experience of the best parts of this state we love: old growth forests, waterfalls, dramatic mountain views, and volcanic topography. And then there is the hiking… and boating… and biking… and stories!
Find out more about this special area by reading An Oregon mini road trip up the McKenzie Pass and Let's go to the moon! In Oregon?
To access the McKenzie Pass, we recommend a drive down the McKenzie River Scenic Byway, also affected by fires in September 2020. The area is in full recovery with experiences still to be had. Read more here: 10 experiences on the McKenzie River Scenic Byway.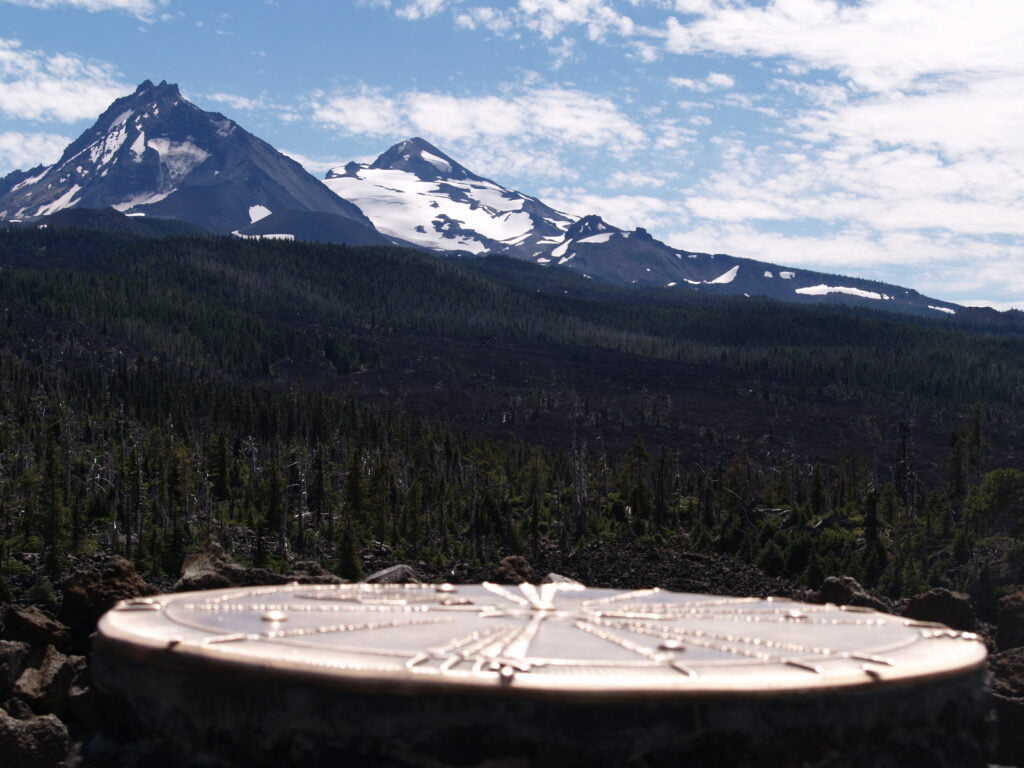 What are your best autumn road trips?
We'd love to hear from you!
Want to know way more?
Together Anywhere has created a way to explore Oregon through stories while driving, remaining separate from other travelers as you go down the road, learning more about this beautiful place we get to live. This post is an example of our tours, except our tours speak to you. You just download the app, choose your drive, and you are on your way!
Our tours are ever expanding around Oregon at large! Subscribe to our newsletter to stay up to date on our newest tours.
Tour content for the Historic Columbia River Highway, the Hood River Fruit Loop and Crater Lake National Park and its surrounding area by Matthew Wastradowski for Together Anywhere.